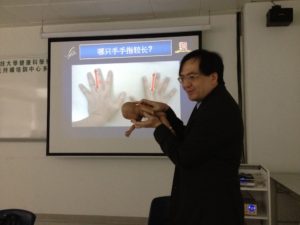 By Christopher Cottrell / Photo Credits: Christopher Cottrell
Enhanced maternal healthcare to prevent infant mortality in China has become a top priority.
According to the National Health and Family Planning Commission (NHFPC), the People's Republic of China's governing healthcare body, more than 89,000 obstetrics beds will be added to hospitals nationally in 2017.
The NHFPC will further support local hospitals to aid pregnant women and newborn babies in critical condition, and better equip hospital obstetrics and pediatrics departments to cope with emergencies.
The surge in Chinese babies—more than 8.3 million in the first half of 2016—stemmed from the new 2 child policy. This has impacted maternity wards across the country, according to the NHFPC
To further cope with the expected wave or "coming Chinese baby boom" the NHFPC will select national training bases for midwifery techniques and establish emergency training programs to help pregnant women—with the goal of training more than 140,000 more obstetricians and midwives in 2017.