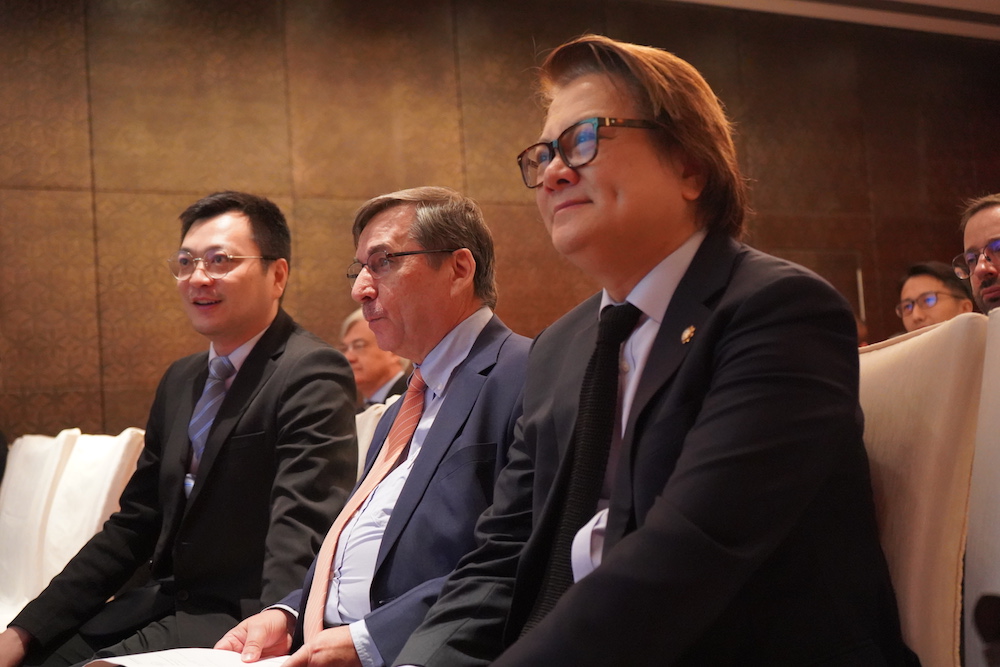 By Peace Post Staff
The Macau Healthcare Management and Promotion Association will hold the "Medical Education in a Challenging Environment Conference & Medical Skills Training Workshop" from October 30 to November 2, 2020.
This four day forum will be chaired by Dean Manson Fok.
International speakers include Prof. William W. Pinsky, Board Chair, Foundation for Advancement of International Medical Education and Research (FAIMER), Prof. Florentino Cardoso, President of Latin American, Ibero and Caribbean Medical Confederation (CONFEMEL), Prof. Fausto Pinto, Dean of the Faculty of Medicine at the University of Lisbon, and Prof. Ronald M. Harden, General Secretary/Treasurer of the Association for Medical Education in Europe (AMEE).
Other healthcare professionals include Dr. Billy Chan, Medical Simulation Expert and Honorary Consultant at Peking University Medical Trauma Simulation Centre, Dr. Wai-sin Chan, Chief Executive of the Macau Orthopaedic Association, Dr. Mario Evora, Chief Executive of Macau Cardiology Association, Dr. Monica Pon, Vice-President of the Portuguese Speaking Physicians Association of Macau, Dr. Filomena McGuire, Vice-President of Portuguese Speaking Physicians Association of Macau, Prof. Chi-tim Hung, Chairman of Council Macao Academy of Medicine, and Prof. Niv Patil, Honorary Clinical Professor of Surgery, The University of Hong Kong & Senior Advisor HKU Shenzhen Hospital.
Also attending are Prof. Duck-sun Ahn, Vice-President World Federation for Medical Education, Prof. Ming Kuang, Executive Vice Dean, Zhongshan School of Medicine & Vice-President, First Affiliated Hospital, Sun Yat-sen University, and Prof. Kang Zhang, Faculty of Medicine at MUST.
The meetings will be a combination of onsite social distance talks and online presentations from Brazil to Scotland. Online viewers will also log-in from across China and the world.