Photos and Text by Peace Post Staff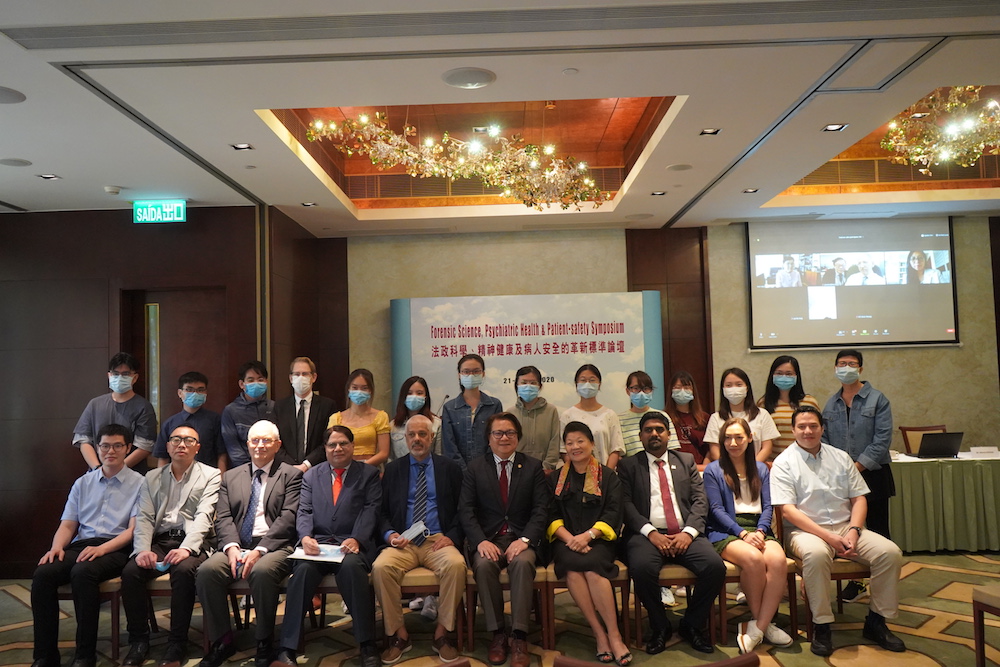 Two days of high impact of medical and scientific symposiums were held in Macau and broadcast live online focusing on Forensic Science, Psychiatric Health & Patient-safety this past weekend.
The forum was lead by Co-Chair Dr. Billy Chan, and Dr. Mario Evora, Chief Executive of the Macau Cardiology Association and Head of the Cardiology Department at Centro Hospitalar Conde de São Januário.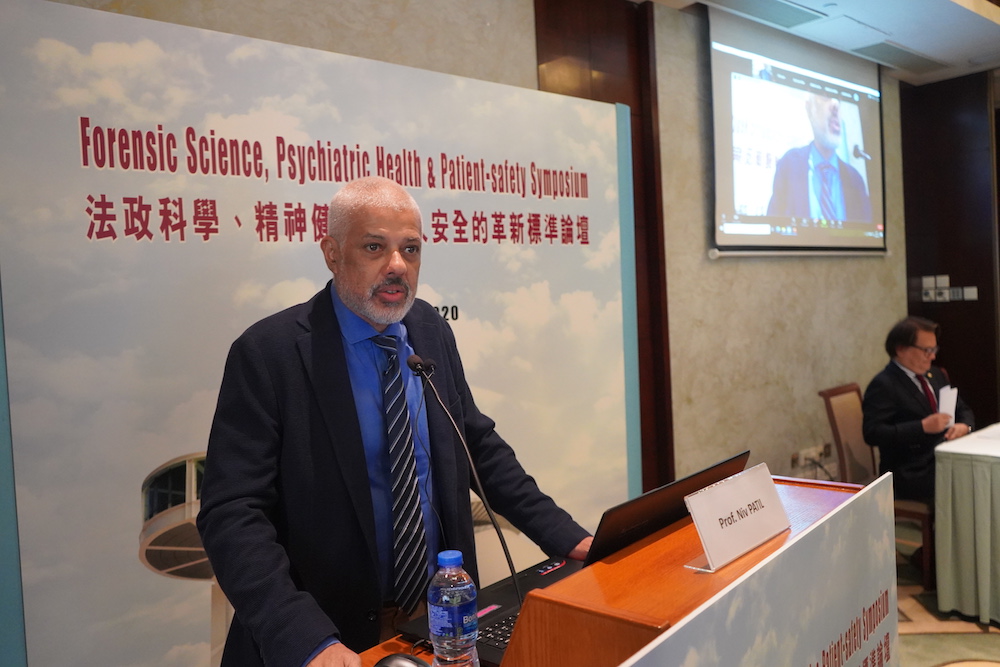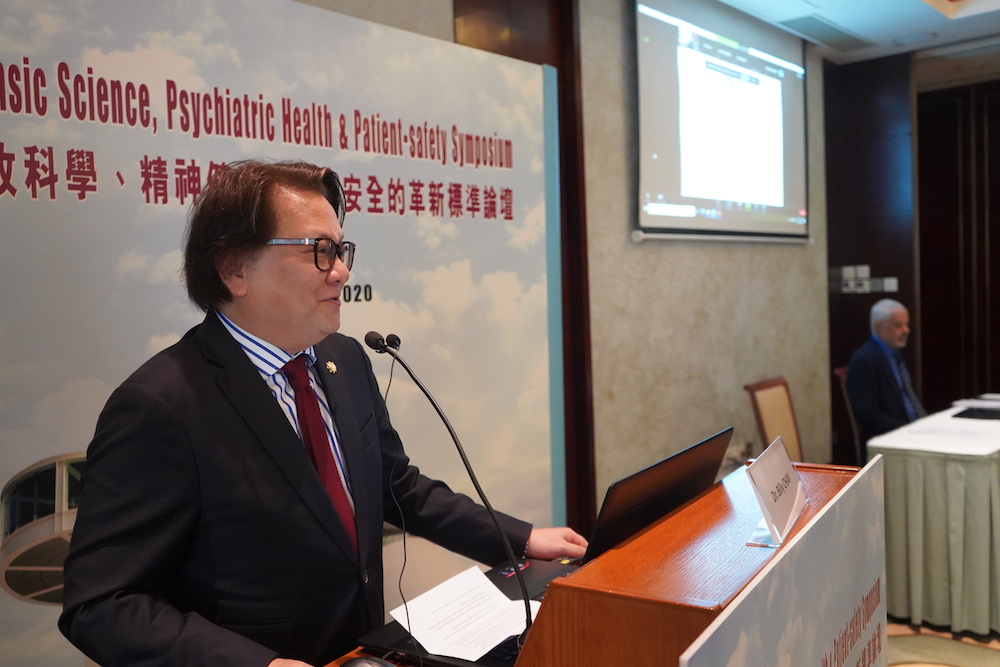 Saturday August 22 focused on advanced electrocardiogram (ECG) techniques and Sunday August 23 covered matters of psychiatric health & patient-safety.
Macau healthcare professionals Dr. U-tou Lam, Dr. Tou Chang, Dr. Man-fong Chu, and Dr. Weng-chio Tam covered dynamics of ECG systems. As they presented, over 70 local Macau healthcare experts and clinicians logged on to watch the presentations as dozens of audience members attended the discussions live. On Sunday, there were over 180 online participants who watched and also emailed questions for the presenters.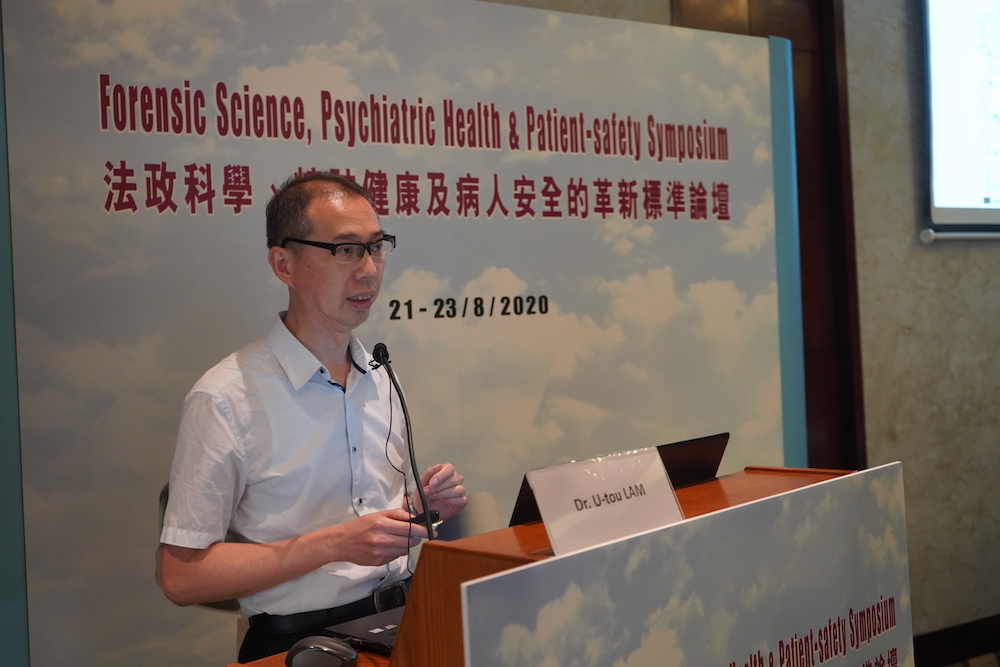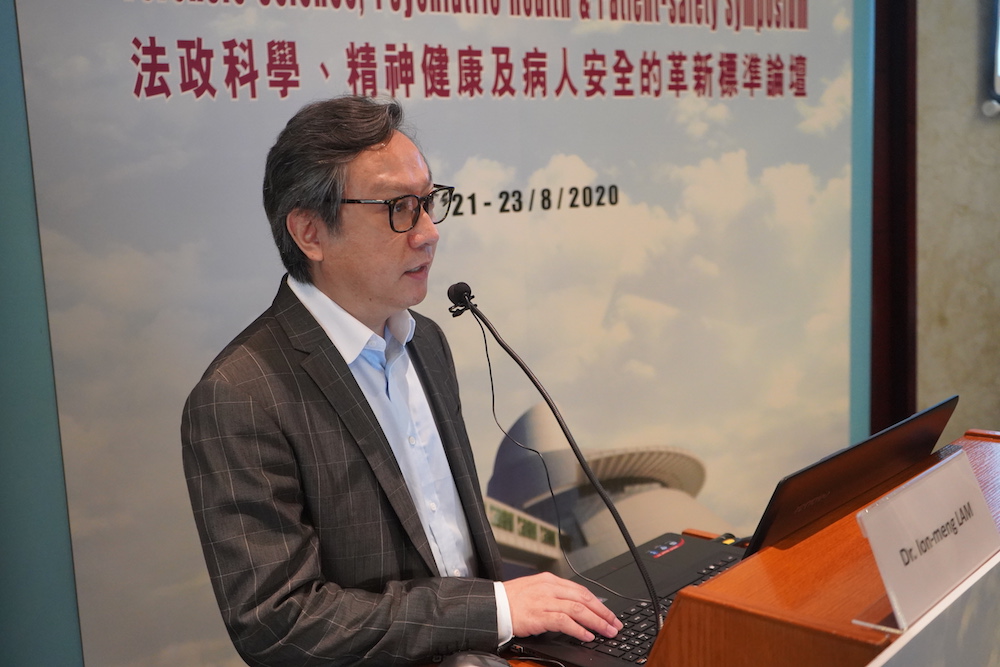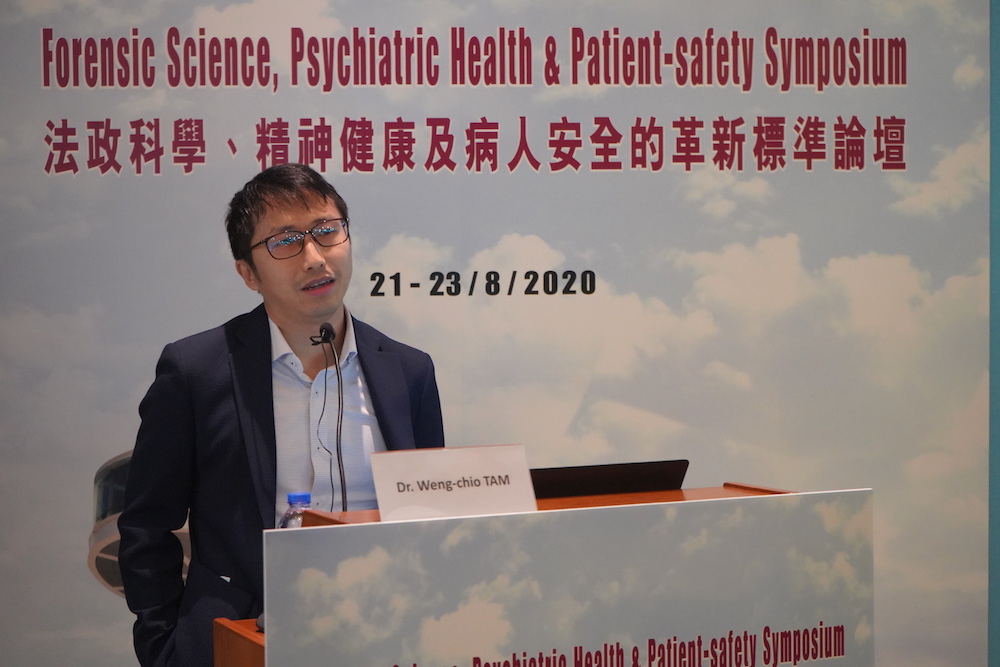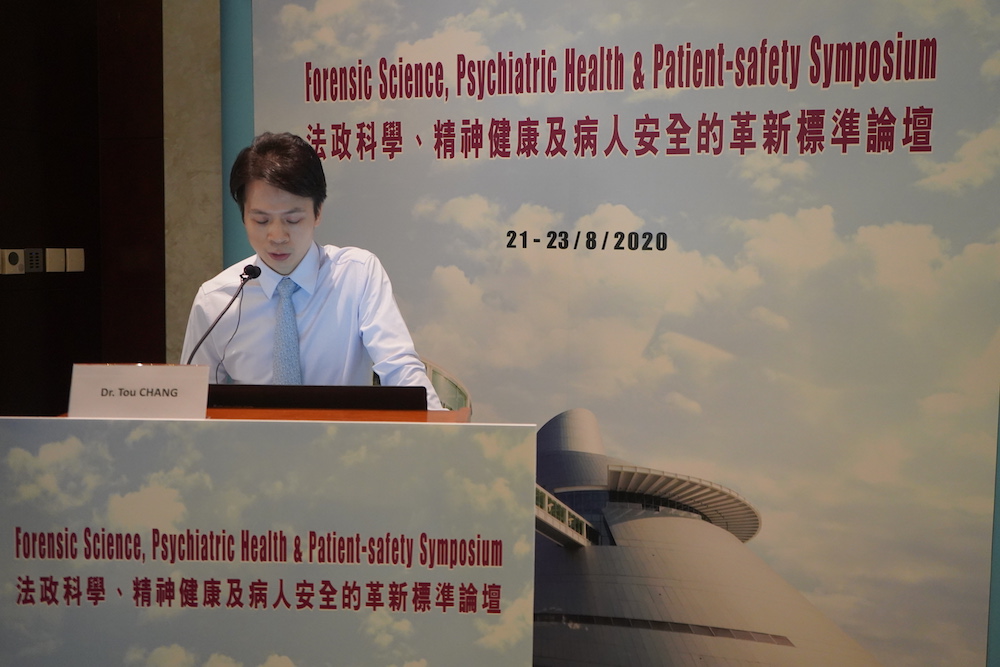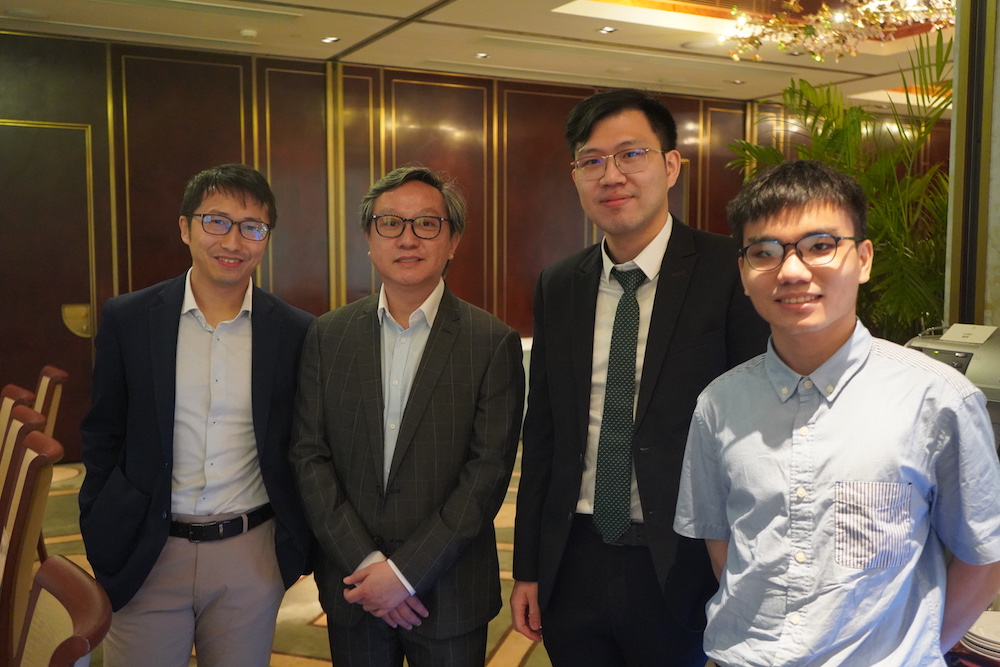 On Sunday, Professor Niv. Patil delivered a strong lecture in Macau regarding online medical education. Broadcasting live from private residences in Hong Kong, Dr. Philip Swan-lip Beh discussed forensic medicine beyond reality TV shows, Professor Felice Lieh May talked about progress in the treatment of depression, Dr. Amelia Pui-wah Hui presented about pre-natal diagnosis and intervention of Alpha Thalassaesmia, and Professor John Nichollas talked about the pathology of diagnostic error.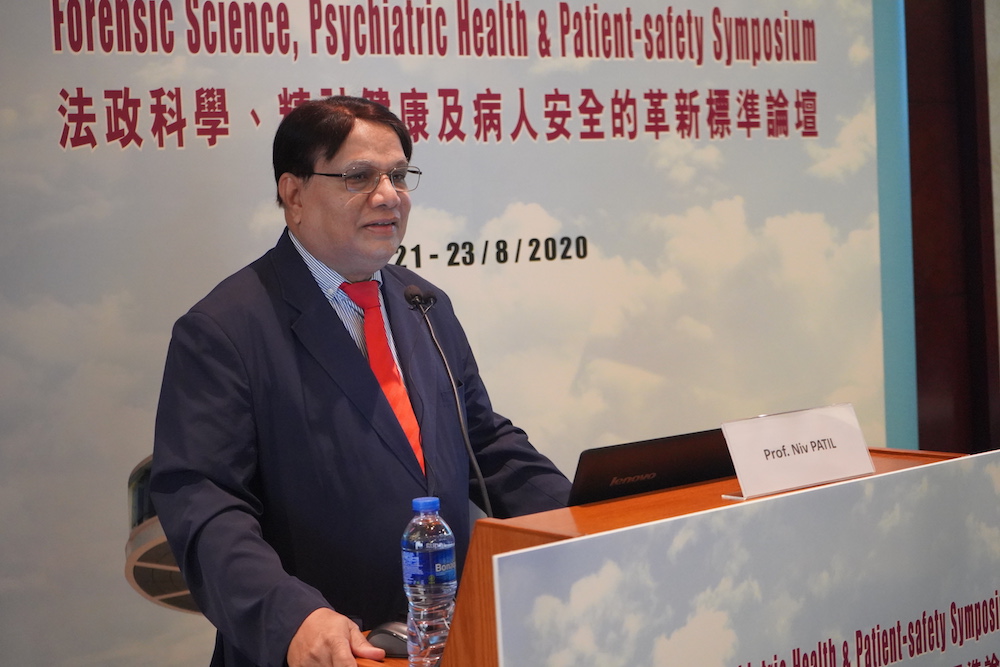 Sunday in particular welcomed the in person audience attendance of instructors and students from the Faculty of Medicine at MUST, as well as vibrant online participants.
Dr. Evora said,"This brought together many important voices in a great format. Many international conferences are now using this format of in person and online broadcast. It is great we can share to the world what we have learned here in Macau."
Professor Brian Tomlinson commented that he was impressed with the virtual autopsy presentation and "good student participation."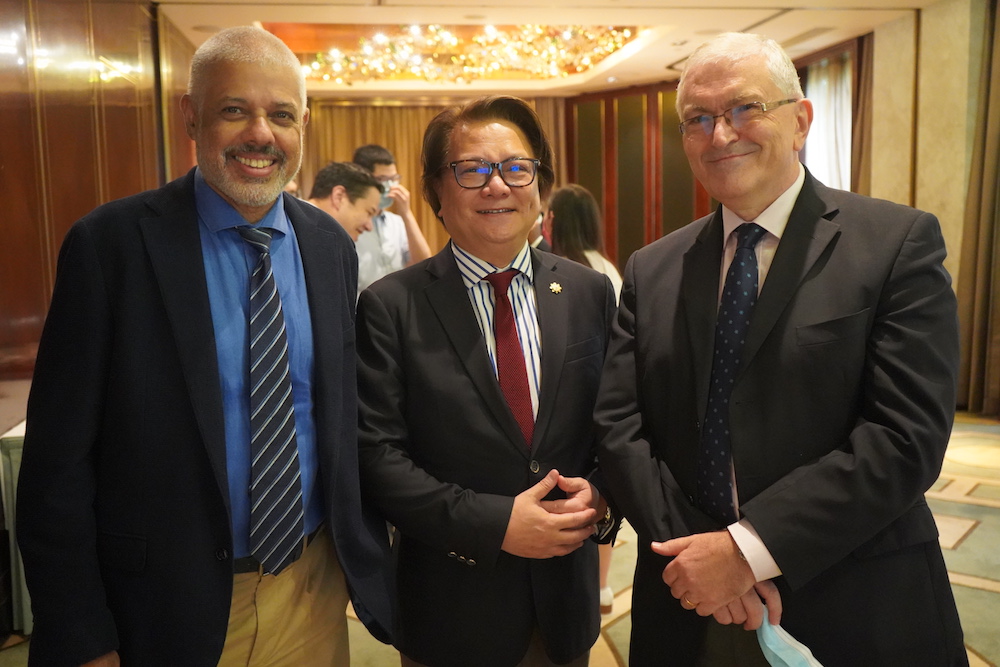 Dr. Billy Chan, who is also the Vice-Chairman of the Macau Healthcare Promotion and Management Association that organized the two-day symposium, commented, "The ECG workshop was very successful yesterday, very well attended. More than 180 people dialing up online and many attended the lectures in persons."
Dr. Chan continued, "Today's scientific symposium is also very well attended. It was packed with very interesting topics such as the latest information in psychiatric heath, forensic medicine and gynaecological topics I'm happy that the feedback of the public is so positive and that diverse audiences from medical students, medical professionals to the general public came out to attend."
Prof. Patil remarked of the Sunday panel presentations that he was impressed by, "Recent advances in managing depression… What you see on TV and what happens in real practice of forensic medicine is miles apart. forensic pathologist go through lot challenges and stress."
He also noted that, "Developments in intra-uterine interventions on the foetus are like science fiction. The are challenging, state-of-the-art and fascinating."
Prof. Patil further reflected, saying, "Medical educators look retrospectively an prospectively to identify strategies in training to reduce errors in clinical practice. The combination of face to face and online [at this] conference has allowed larger audience participation. Students did excellent jobs asking probing questions."
Dr. Chan added, "COVID-19 has really changed, and continues to change, our lives and we more forward with medical sciences, solutions and solidarity. We will combat the pandemic and this forum really contributes to the very elements of collaboration in this region to raise awareness in putting action together for the community."

The forum is part of ongoing medical education that experts in Macau have promoted with the Macau Healthcare Promotion and Management Association over the past decade. Because of such forums and the vigilant actions of Macau's healthcare community, there have only been 46 COVID-19 cases and zero deaths.
Macau's medical community will continue to innovate and save with new such experimental in person and live broadcast forums.