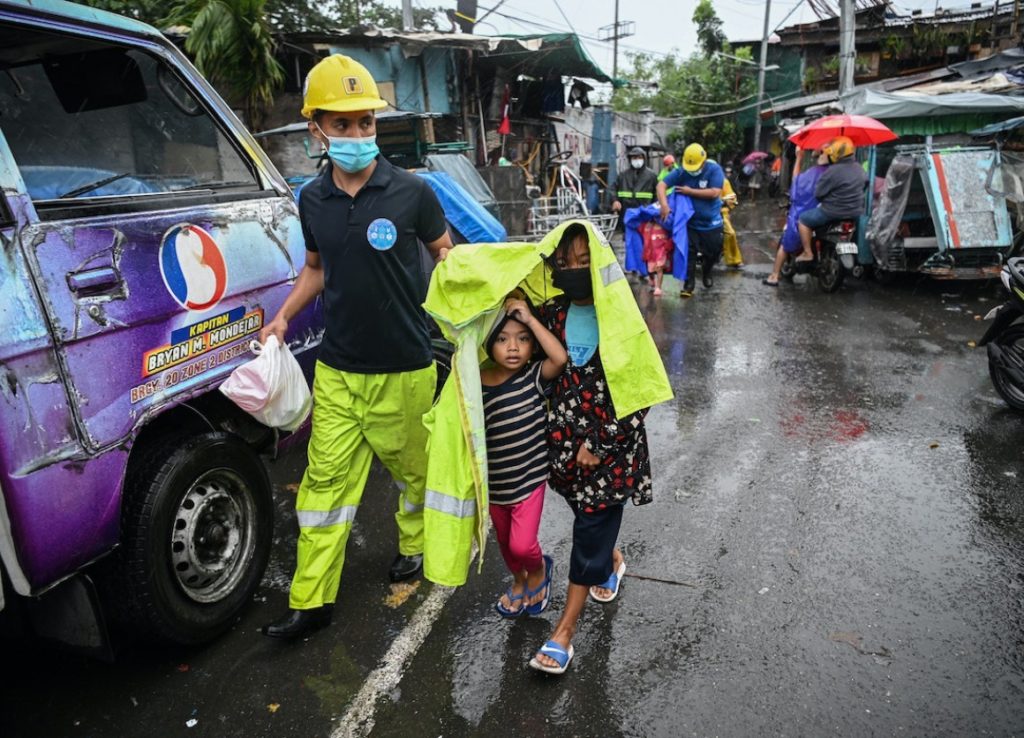 By Peace Post Staff. Image Courtesy: unicefusa.org
The World Brothers Chapter of the Order of the Knights of Rizal and the Sino Phil Asia International Peace Foundation are raising funds to aid victims of the recent typhoons and flooding in the Philippines.
According to then Philippines Red Cross, "On November 1, the world's strongest typhoon of the year, Super Typhoon Goni, made landfall in the Philippines. One week later, Typhoon Vamco struck. The typhoons have caused loss of life, injuries and destroyed homes and businesses across the country. To add to the devastation, many of the same communities that were heavy-hit by Super Typhoon Goni were re-visited by Typhoon Vamco."
It continues, "Super Typhoon Goni, (known as Typhoon Rolly in country) and Typhoon Vamco (known as Typhoon Ulysses in country) have affected more than 1.6 million people. In addition, severe flooding is occurring in different provinces throughout the country. Both typhoons come at a time when the Philippines is already suffering from a surge of COVID-19 infections in country. Currently, the Philippines has the largest rate of COVID-19 infections in southeast Asia, second only to Indonesia."
This aid goes directly to the hands of their team on the ground for appropriate dispersal to those most urgently in need. The team also donated blankets, mats, clothes, ready to eat, easy to open food, towels, hygiene kits, medicine, and bottled water.
Led by Sir Manson Fok, Sir Billy Chan, KCR, and Sir Harley Seyedin, the drive will be ongoing and concerted to purchase medical supplies, food, clothing, and other needs for shelter.  Over USD 3,500 has been donated over the weekend alone. They will be monitoring the situation with news of developments as they occur.
For further information, please contact Sir Billy Chan, KCR, Chapter Commander of the World Brothers Chapter of the Order of the Knights of Rizal and Chairman of the Sino Phil Asia International Peace Foundation at: sinophilasia@gmail.com