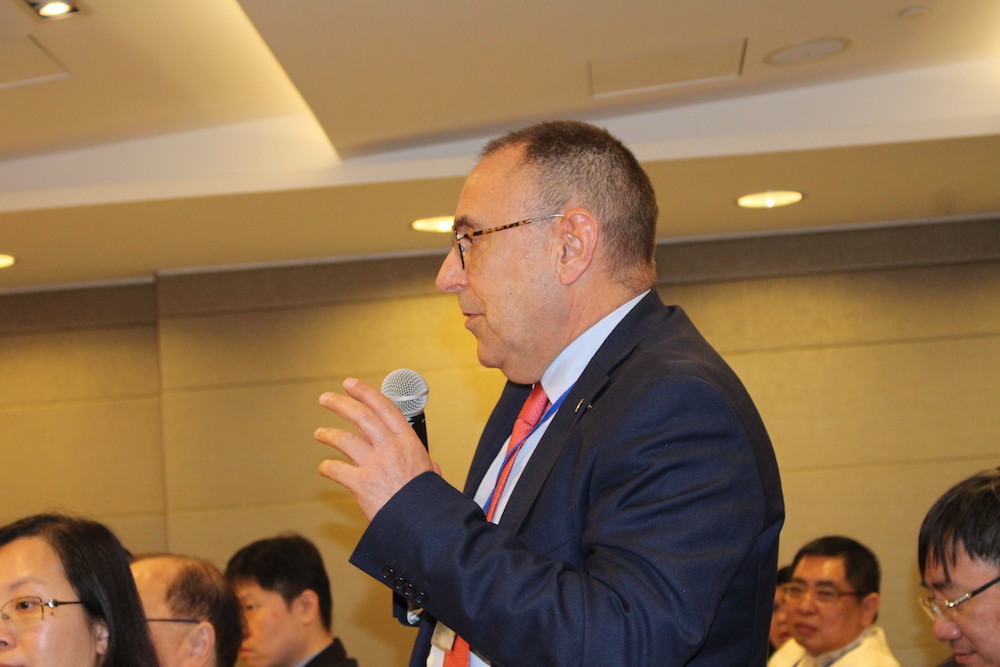 By Peace Post Staff/ Images: Peace Post
"This is long overdue in Macao. I wish this well and luck so that you can truly change the paradigm," comments Dr. Jose Costa-Maia, Head of the Department of Surgery from Centro Hospitalar de Sao Joao in Porto, Portugal.
Dr. Costa-Maia is speaking in regards to news that Macao's first medical school has been approved and that also a post-graduate academy of medicine is in the works to compliment it. Both should be enhanced with simulation training, he says.
Commenting further on the sidelines of the 47th Sino-Luso International Medical Forum this past weekend, he continues, "As a pilot, I know you don't just step into a plane to fly. You practice for hours in a flight simulator. You don't just get into a plane the first time you want to learn how to fly—the same is true for the human body, which is why simulation training is becoming crucial to medical education."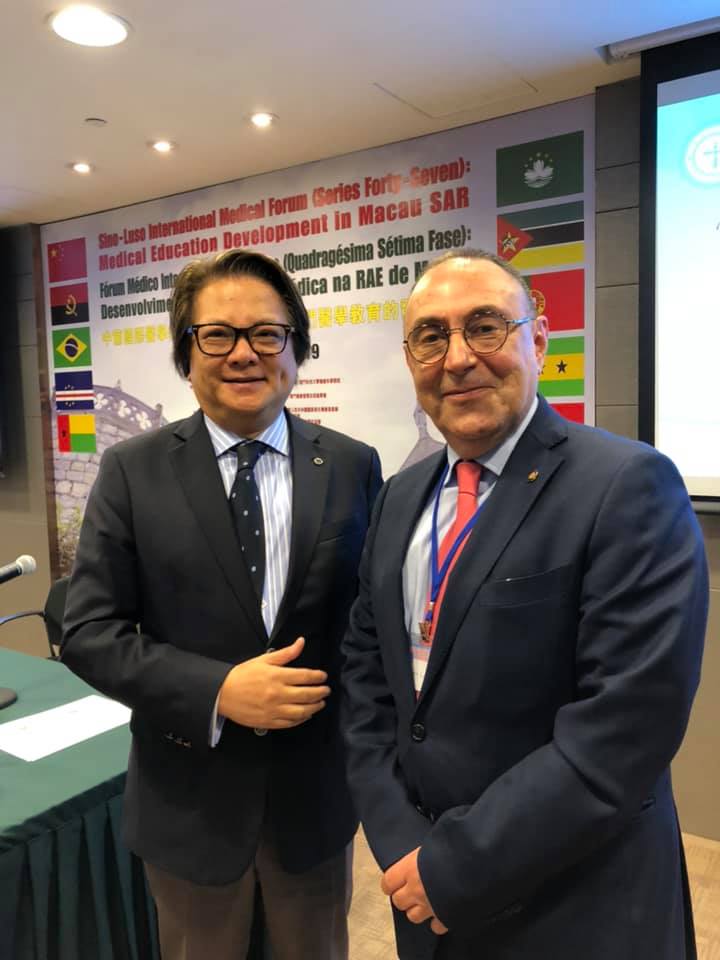 The Portuguese surgeon continues, "I am a surgeon, so with gloves in the operation theatre we have limited inter-face with the patient. Simulation training prepares students for this dynamic long before they begin their internship and come near a live patient for training."
He further notes that Macao should adopt simulation training more, as "I think this is an opportunity and very inserting way to change teaching medicine and surgery. You can change paradigms and export and standardize this for anyone. Simulation training must have an important role and we have much to learn from airline pilots in both technical and non-technical skills…they have developed these strong nodes over the last few decades and we doctors can learn from this."