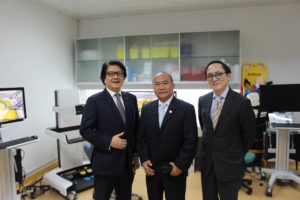 By Christopher Cottrell/ Images: Christopher Cottrell
Medical diplomacy and peace between China and the Philippines were central topics for Dr. Herminigildo Valle, Undersecretary for Health for the Republic of the Philippines, during his speeches at the 37th Sino-Luso International Medical Forums in Beijing and Macau.
The scientific symposiums were held between May 18 and 21 at locations ranging from the Peking University People's Hospital in Beijing to Macau's own Center for Medical Excellence at the Faculty of Health Sciences at the Macau University of Science and Technology (MUST).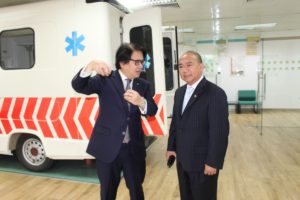 While addressing senior medical leaders of China's National Health and Family Planning Commission (NHFPC), the 2.6 million member strong Chinese Medical Doctor's Association (CMDA), Peking University People's Hospital, MUST, and the Macau government hospital, Undersecretary Dr. Valle, said, "The Philippines and China have long been neighbors and friends—even before recorded history. I've always felt, that even hundreds of years ago, that One Road, One Belt, had already long existed with our peoples."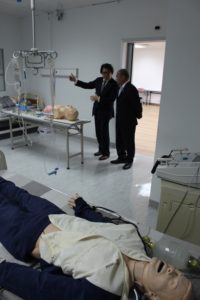 Dr. Valle continued, "Maybe in recent times it has been overgrown by grasses sometimes, be we are now rediscovering this friendship on a bigger scale, in a beltway scale, and I'm glad to bring the greetings and warm association of our country to your nation."
Dr. Valle noted, "This is my first time in Beijing. As I arrived here yesterday, I met the guests and members of this university. I suddenly found myself thinking that I live among my neighbors and my friends. That I was among my family. You see, our nations are not only historically tied together, but we are as well close ethnically as well as traditionally."
Citing the past, Dr. Valle said, "One of the oldest and one of the largest overseas Chinese communities exists in the Philippines. And they have existed with us as brothers and sisters side by side. We go to school with them, our children go to school with them."
Dr. Valle added, "Ethnically, even our President Duterte, actually, his grandparents on his father's side, are of Chinese descent. So this blood runs in our veins."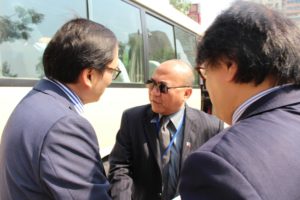 Dr. Valle also addressed 5,000 doctors at the 10th Anniversary of the Chinese College of Surgeons in Beijing, and toured the Centre for Medical Excellence at the Faculty of Health Sciences at MUST with its Dean Prof. Manson Fok, and Dr. Billy Chan, the Center's Director.
Prof. Fok said, "We are very happy to have Dr. Valle. He gave very passionate speeches that were well received here in China. We admire our new close friend in the Philippines."
Dr. Chan added, "Dr. Valle is an incredible doctor, and good friend of ours now. His speeches had strong impacts and were meaningful for cementing medical peace between China and the Philippines. We owe him a big thanks for this."