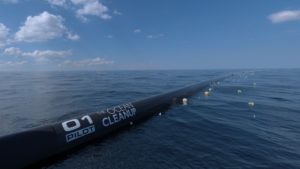 By Christopher Cottrell/Images: The Ocean Cleanup
Dutch millennial entrepreneur and engineer Boyan Slat's astounding plastic cleanup plan for the world's oceans is exactly the sort of hopeful news people have been hungry for.
Particularly the peoples of the Pacific who recoil in horror with the Great Pacific Garbage Patch—a field of plastic particles floating between Hawaii and Mexico. But the trail is much larger, impacting islands as once as idyllic as Midway—to oceans and seas around the world. But the Pacific patch is the largest.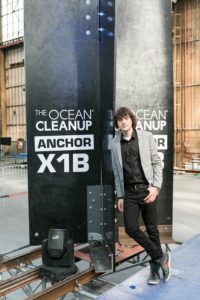 As the founder of the Netherlands based non-profit The Ocean Cleanup Foundation, Slat says, "The cleanup of the world's oceans is just around the corner."
Slat continues, "Due to our attitude of 'testing to learn' until the technology is proven, I am confident that – with our expert partners – we will succeed in our mission."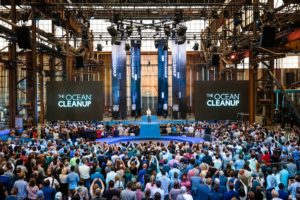 On May 11, 2017 Ocean Cleanup announced of their sea vacuum of sorts that, "The main idea behind The Ocean Cleanup is to let the ocean currents do the work. An installation of U-shaped screens channels floating plastic to a central point. The concentrated plastic can then be extracted and shipped to shore for recycling into durable products."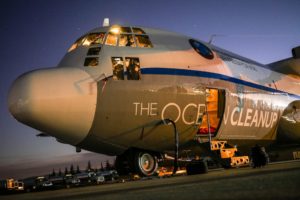 The statement continues, "The improvements announced today involve the introduction of a mobile, or drifting system. Rather than fixing the floating screens to the seabed at great depths, The Ocean Cleanup will apply sea anchors to ensure the floating screens move slower than the plastic. Rather than one massive barrier, the improved, modular cleanup system consists of a fleet of screens."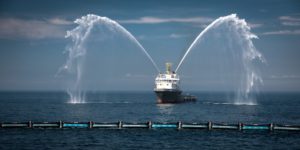 It goes on to say, "This new, modular technology and the successful funding round announced on May 3, 2017, enable The Ocean Cleanup to accelerate production, deployment and the actual extraction of plastic from the ocean."
It adds, "Testing of the first system will start off the American west coast by the end of 2017. With the first deployment in the Great Pacific Garbage Patch in the first half of 2018, The Ocean Cleanup will start its mission two years ahead of schedule."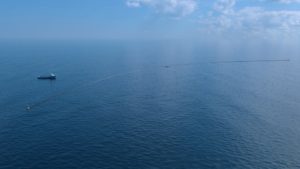 As a winner of the United Nations Environment Programme "Champions of the Earth award" in November 2014, Slat has raised over US$ 2 million, which has greatly increased his foundations backing and volunteers.
For more information: www.theoceancleanup.com