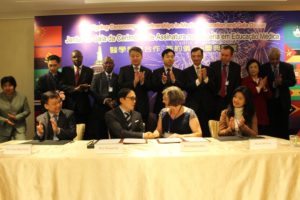 By Christopher Cottrell and Ralph Novotney/ Images: Peace Post
The thirty-sixth Sino-Luso International Medical Forum opened last night with the signing of major medical MOUs.
These MOUs entail cooperation with high skills medical education, simulation training, and faculty and student exchanges between Macau, Portugal, and Australia. And, like the past six years of Sino-Luso forums, they will have a tangible impact for Macau's frontline healthcare workers.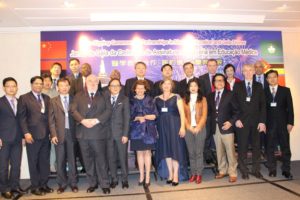 Signing them were Prof. Manson Fok, Dean of the Faculty of Health Sciences at the Macau University of Science (MUST) and President of the Sino-Luso Forum, and Madalena Patricio, Director of the Faculty of Medicine at the University of Lisbon, and Prof. Kathryn Hird, the Vice Dean of School of Medicine, Notre Dame University of Australia.
Commented Prof. Patricio, who is also the former President of the Association of Medical Education of Europe (AMEE), "We are looking at evidence based medicine over theoretical medicine…Our schools must focus on excellence." This forum is necessary as medicine faces its most challenging period with complexity and discoveries, she added. She further noted that, "The richness and diversity of our teams gives us of major interests and strengths."
She added,"This is beyond just education and can be applied by business interests too. We can see this is already happening from this conference."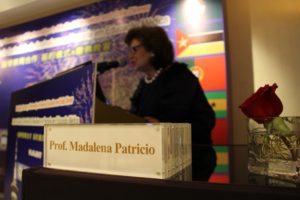 Prof. Hird said, "We've got a lot in common with MUST and our program with simulation training at Notre Dame. Your facilities are amazing. We bring extremely high levels of creativity."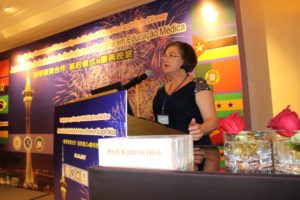 Titled, "Best Practice in Medical Education and Surgical Skills," the forum also opened with words of wisdom from UK's Mike Dethick, a Beijing based managing director of RDPAC and the former chairman of the China-Britain Business Council, United Kingdom Trade & Investment, as well as the convener of Royal College of Surgeons of Edinburgh, Prof. Peter McCollum.
Dignitaries in attendance ranged from Rafael Custodio Marques, the Mozambique Consul General to Macau, to officials from Peking University, and the Hong Kong-Macau Liaison Office of the PRC.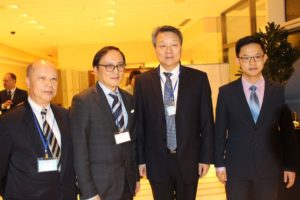 Prof. McCollum, who has help set of the skills certifications at the MUST Faculty of Health Sciences, noted, "Innovative medicine makes a difference and is a fundamental driver going forward."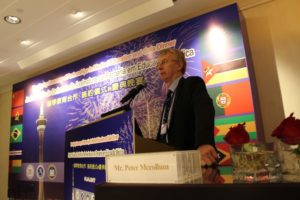 Mr. Dethick encouraged the doctors to think strategically we will make new impact with new curriculum intersection policy, education and budgets. He said,"The immediate application of these methods in the private sector is clear. With AI and more Telemedicine in the present and future, these programs will be key contributors to advancements in medical sciences in China and beyond."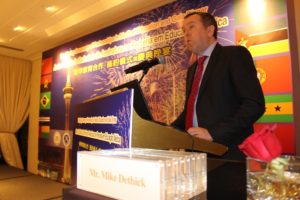 Prof. Manson Fok, "Hopefully these forums and what we have been doing with this for the past six years will make better doctors than we are. Thank all of you for coming to help us do this."
Dr. Billy Chan, Vice-President of Sino-Luso, said, "We are honored to have all of you with us for the next few days as we raise discussions of the importance of simulation training."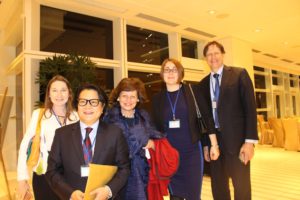 Prof. Patricio added, "The future is promising. Lets create the conditions make excellence health professionals to respond to the needs of the global world in which we live."