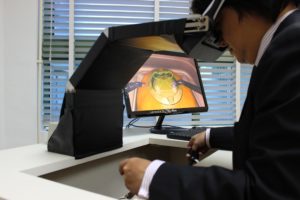 PRESS RELEASE:
The 36th Sino-Luso International Medical Forum in Macau from March 30 – April 2 2017 is titled, "Best Practice in Medical Education and Surgical Skills."
President of the Forum Prof. Manson Fok comments, "It is my pleasure to
welcome international and local healthcare providers to this special medical symposium and surgical workshops in Macau, China."
Prof. Fok continues, "This medical training series is our contribution to the improvement of efforts taken to tackle the needs of high quality medical education in this city and region. We all expect that this decade will see great advances in the field of medical and surgical education in research and innovations especially in this dynamic region."
The objective of this particular event is to promote excellence in all aspects of medical education by advocating for medical education and medical educators, by supporting Macau's medical educational development. This forum further encourages research in medical education through international and regional networking and scientific symposiums to benefit Macau's frontline healthcare workers.
One of the European medical education experts presenting is Prof. Madalena Patricio, a former President of the Association of Medical Education of Europe (AMEE).
Prof. Patricio comments, "I'm excited to come to Macau for the first time to present my papers. It is great to be involved and also see high-quality speakers at this forum. It is great to see this reciprocal support aimed at improving health education in Macau together with Portuguese speaking countries."
In order to bring the awareness of the role of simulation skills training in enhancing patient safety, the forum will connect experts from Portugal, the United Kingdom, Australia and Hong Kong. This forum's agendas advance understanding of the role of simulation in healthcare. They do so through case studies demonstrating the link between simulation-based medical education and better evaluation and treatment techniques.
Another presenter, the convener of Royal College of Surgeons of Edinburgh, Prof. Peter McCollum stresses, "It is amazing to see so many specialty groups gather in one place to engage and interact. It can be inspirational to listen to how leaders in their fields have embraced and developed technology in their areas of surgical simulation or developed new paradigms of practice."
The forum provides a combination of symposium and surgical workshops. All these provide participants with an opportunity to share the latest developments in the field with their colleagues from around the world. This method will be facilitated by the contribution of keynote speakers who will provide in-depth background to our round table discussions.
An experienced vascular surgeon from the United Kingdom, Prof. Bill Tennent, will speak about a topic "How to Set up a Surgical Skill Course" and will give us the current perspective on the issues we need to address.
Two other speakers from Australia, a simulation expert, Dr. Ross Horley and Prof. Kathryn Hird, the Vice Dean of School of Medicine, Notre Dame University, will bring the new curriculum designs and perspectives to the discussion.
Prof. Fok remarks, "We still do not have a medical school for undergraduate studies in Macau. Yet for the past seven years, we have put a lot of effort into training up our existing healthcare providers. I must say the foundation we set up is very important."
Prof. Fok adds, "Our healthcare education is only as good as our people designing and running it. We have invited top renowned international experts to speak at the forum is to attract healthcare educators to inspire the next generation in Macau as models of values and ethos."