By Peace Post Staff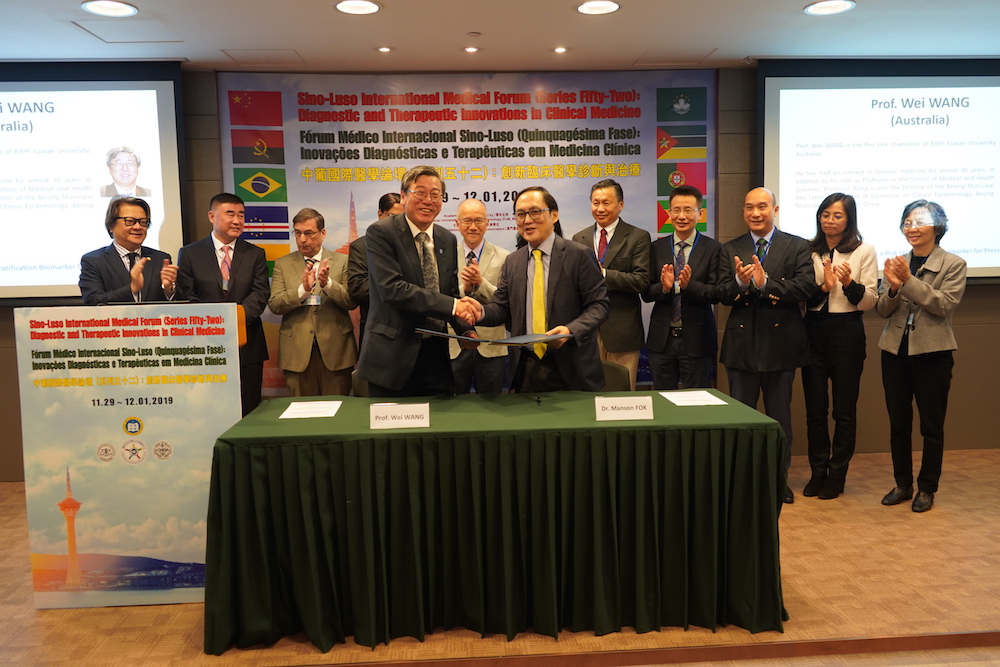 The 52nd Series of the Sino Luso International Medical Forum witnessed the signing of a historic MOU between Macau's first Faculty of Medicine (Macau University of Science and Technology) and the esteemed Edith Cowan University (ECU) of Australia.
Commented Founding Dean of the Faculty of Medicine at Macau University of Science and Technology (MUST) and President of the Sino Luso International Medical Forum Manson Fok, "This MOU will allow us access to the fantastic facilities and staff from Edith Cowan University. Australia has one of the highest standards of healthcare and medical education in the world and this will benefit our students to be part of it."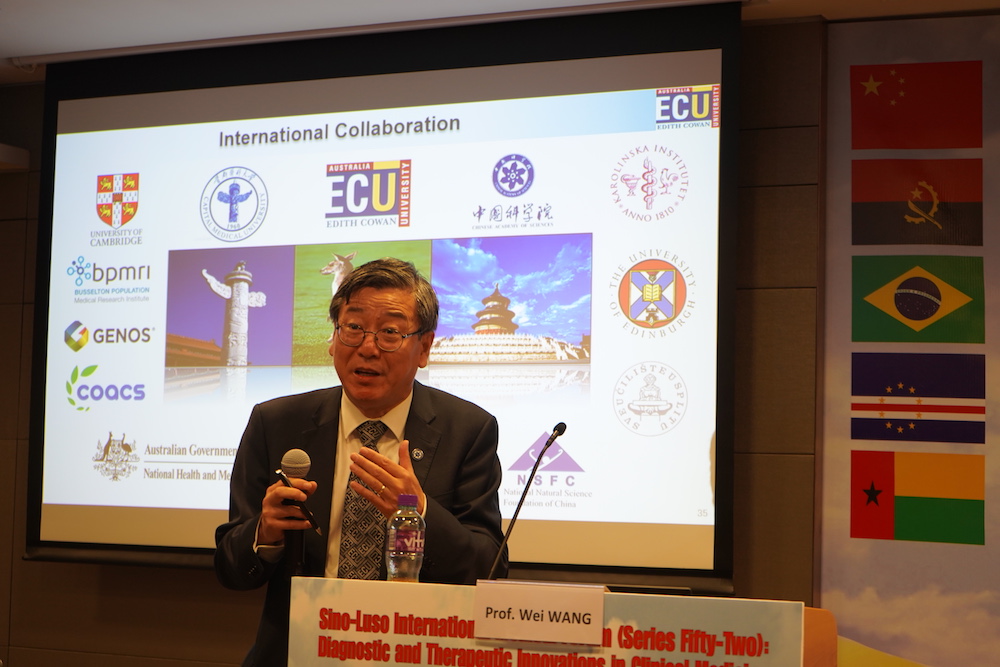 Commented Pro-Vice Chancellor Wei Wang (China) of Edith Cowan University, "We are particularly strong with our nursing school, sports medicine and para-medicine. We will now set forward some more specific agreements and plans to carry out cooperation here in Macau."
Added MUST's Faculty of Medicine Vice Dean Niv Patil, "We will make this a meaningful MOU with outcomes. Some MOU's are just handshakes and that is it. Not this. We want to shake their [ECU's] hands more."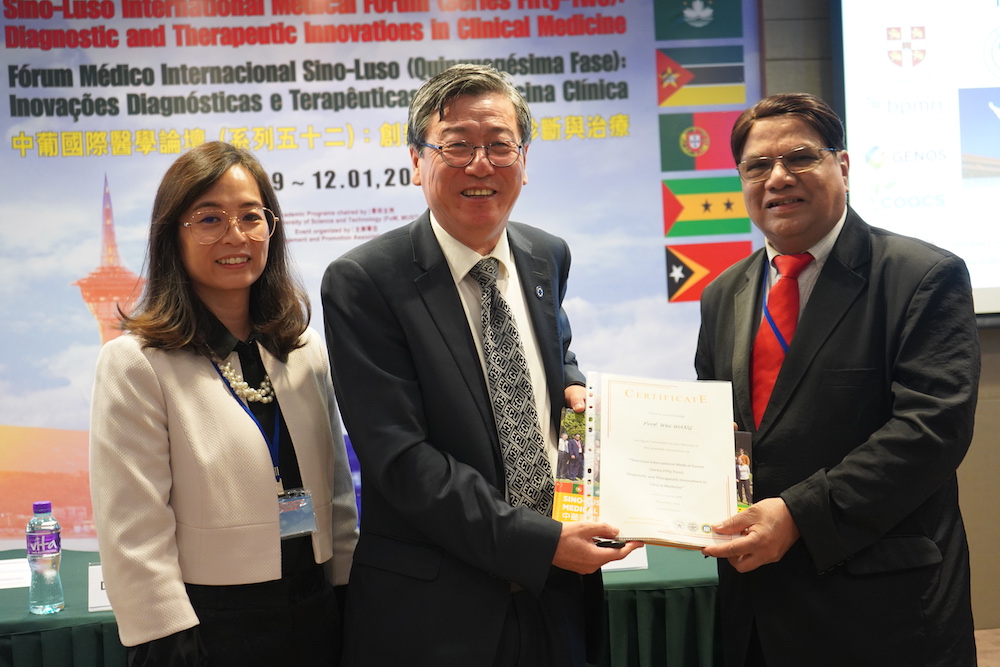 Commented Dr. Billy Chan, Vice President of the Sino Luso International Medical Forum and Director of the Center of Simulation Training in Medical Education at the Faculty of Medicine at MUST, "Being Australian, I am happy we are doing our best here in Macau to bring in a top-notch university with leading expertise in medical education. Australia is an absolute asset in this process. I can see with Edith Cowan University areas of immediate growth and exchange with what we are doing in our Faculty of Medicine here in Macau. They are meaningful partners and I cherish the fact they are the first from Australia to come to our newly opened medical school and support the peoples of Macau and China in a spirit of medicine."
This is the second historic MOU that the Faculty of Medicine at MUST has signed in a month. In early November 2019, they inked an accord with 12 other medical schools in Portugal, Brazil, Angola, and Mozambique as a Founding Member of the World Portuguese-Speaking Countries Medical School Alliance.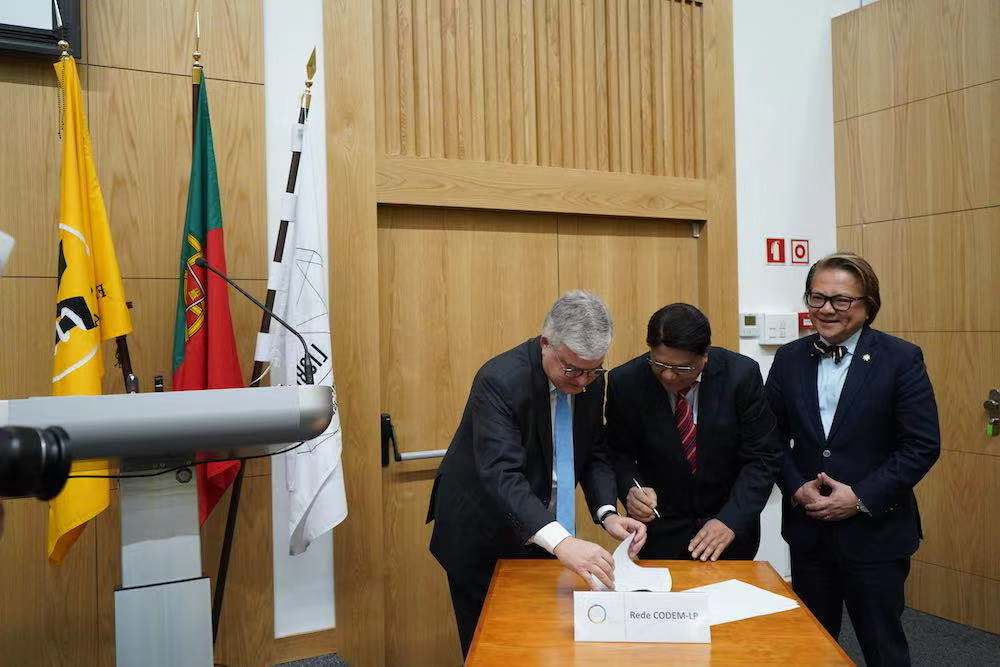 Academically chaired by the Faculty of Medicine at MUST, the forum was titled, "Diagnostic and Therapeutic Innovations in Clinical Medicine." The morning panel saw Pro-Vice Chancellor Wei Wang (China) discuss N-glycan Profiling as a Risk Stratification Biomaker for Precision Medicine", and Dr. Frieda Law, Director of Shantou University Medical School, lecture on, "Shantou's Experience in use of Simulation in Staff Training Program and Student Teaching." The Faculty of Medicine at MUST's very own Professor Zhang Kang delivered a riveting talk on, "Translating Big Data and Artificial Intelligence for Healthcare Improvement."
The second plenary panel of the morning talks saw Dr. Yiu-Che Chan, Department of Surgery, The University of Hong Kong, discuss, "Recent Advances in Vascular Surgery"; Professor Yang Xiang of Peking Medical Union College elaborated about how, "Laproscopic Techniques are a new concept treatment of Endometrial Cancer,"; and Professor Yue-shan Gu, of the Department of Gynecology and Obstetrics, Maternal and Child Health Hospital, Beijing, talked about, "Clinical Application of Intraductal Lesions and Lactating Mastitis-Early Diagnosis of Breast Cancer."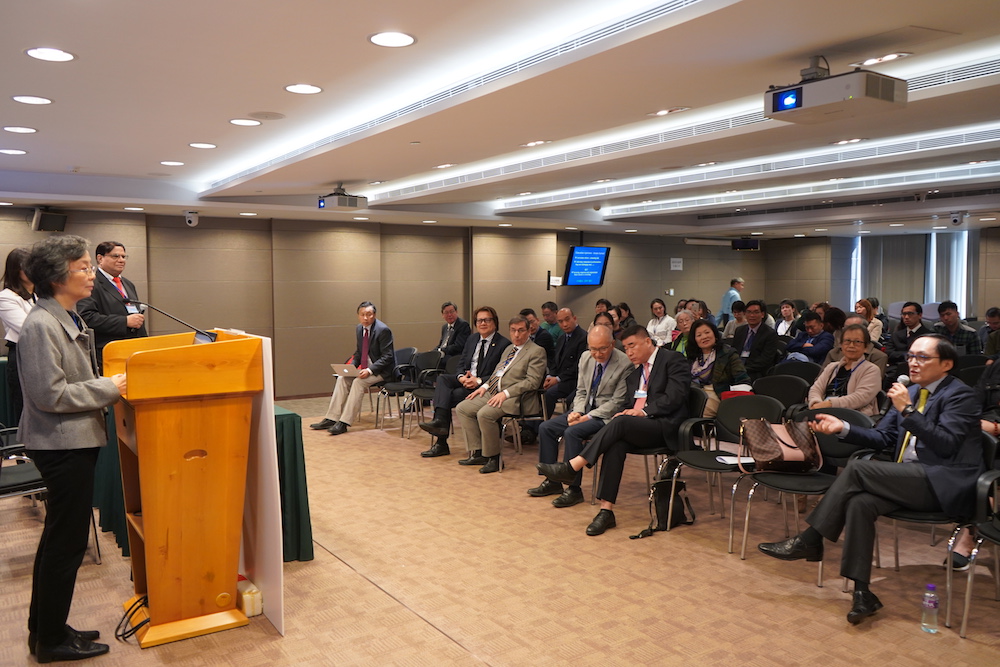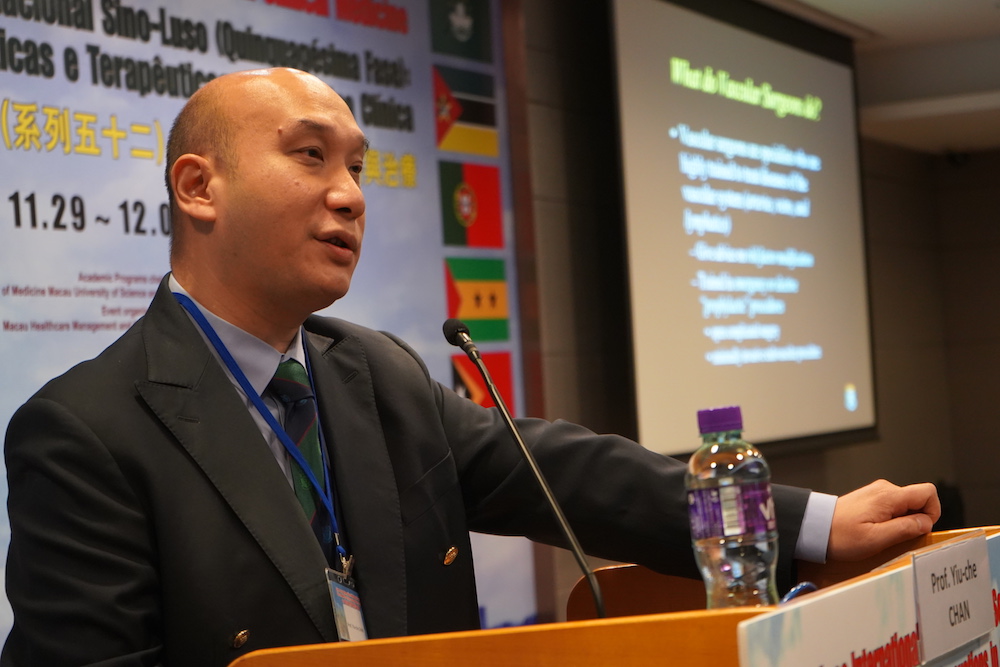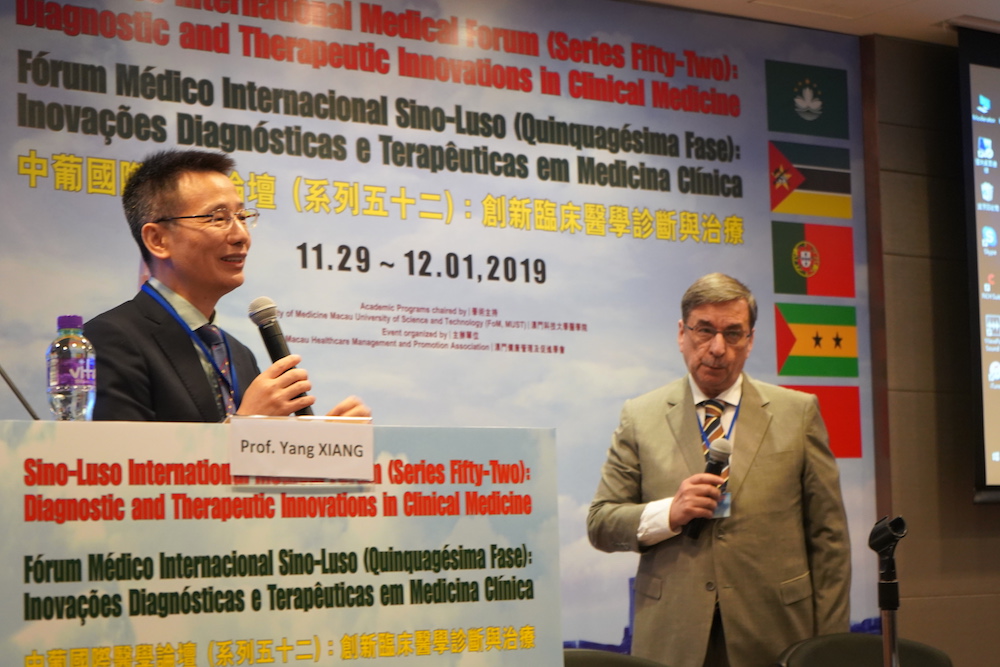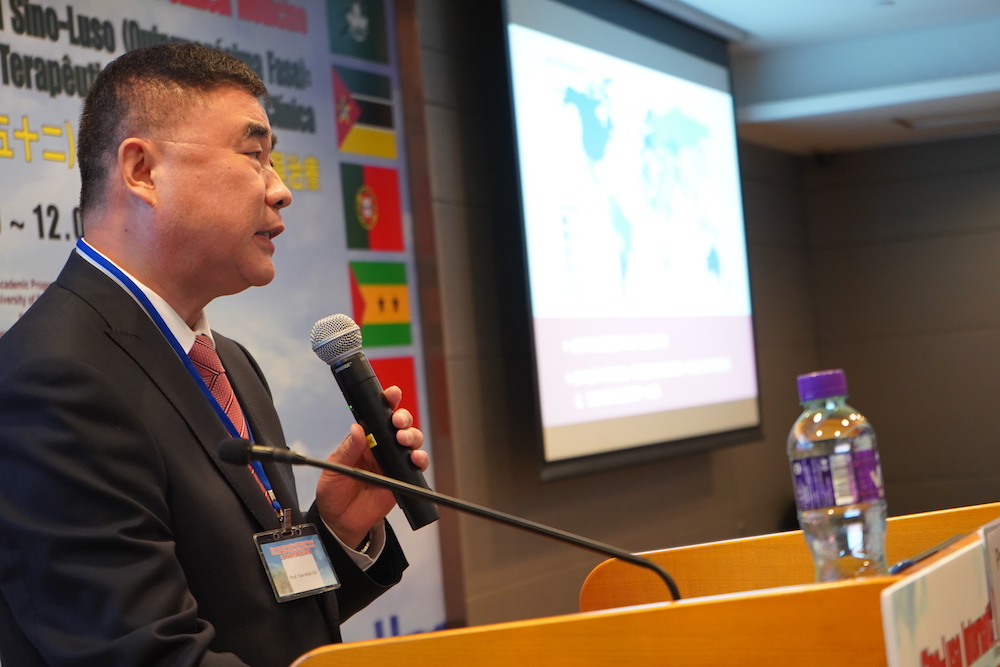 First launched in 2011, the Sino Luso International Medical Forum is a non-profit public healthcare training platform for healthcare workers in Macau, the Greater Bay Area, and across China. Over 11,000 healthcare professionals have been trained by experts from over 30 countries in the past 9-years. The forum worked to help establish the first Faculty of Medicine in the history of Macau, and is supported by the PRC National Health Commission (formerly Ministry of Health), the 4-million member Chinese Medical Doctors Association, and a host of local Macau doctors associations.