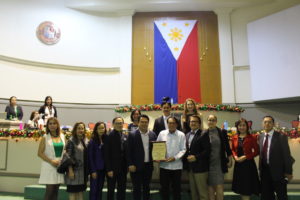 By Christopher Cottrell
Images: Christopher Cottrell
The 4th Sino Asia Pacific International Medical Forum launched in Davao, Philippines this week.
Titled "Medical Education, Innovations and Health Sciences" the forum featured regional hospital and medical visits, as well as scientific symposiums with local and international frontline healthcare providers.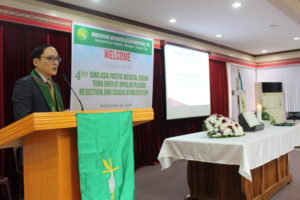 As part of the proceedings, Professor Manson Fok, President of the Sino Asia Pacific International Medical Forum, donated two ultrasound machines and one state-of-the-art bipolar resectoscope system for bladder cancer and benign prostate procedures for the city of Davao from the Dr. Henry Fok Foundation.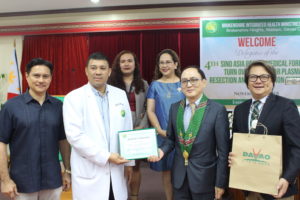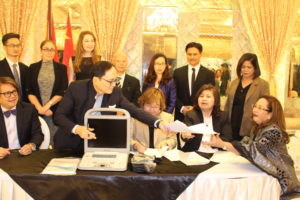 Prof. Fok said, "Earlier this week China's President Xi Jinping met with Philippines President Rodrigo Duterte and his daughter Davao Mayor Sara Duterte. It is in this greater spirit of peace that we are here to bridge medical diplomacy. Diseases and medical treatments know no borders."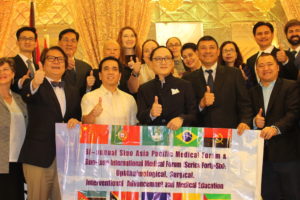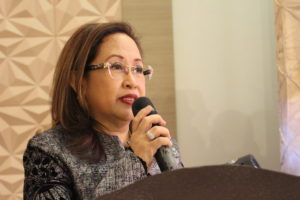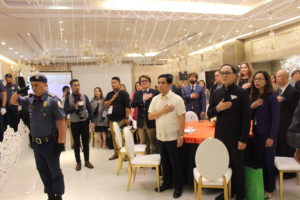 Davao City Health Officer Dr. Joy Villafuerte, doctors from the Philippine Obstetrics and Gynecology-Southern Mindanao Chapter (POGS), the Southern Philippines Medical Center-Department of Obstetrics and Gynecology (SPMC), and the Brokenshire Integrated Health Ministries Incorporated (BIHMI) Departments of Surgery and Dept of OB-Gyn were the primary recipients of the advanced medical equipment. They also graciously hosted delegates with speeches, interviews with patients, doctors, and medical students. The delegation was also warmly received with a visit to the Davao City Council and the Vice Mayor Bernard Al-Ag, as well as ministers of agriculture, trade, and tourism.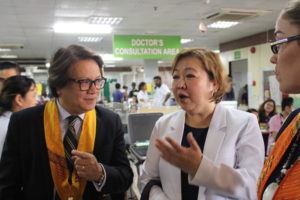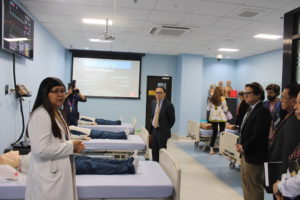 Dr. May Fok, the wife or Prof. Manson Fok, and Dr. Billy Chan, Vice President of the Sino Asia Pacific International Medical Forum and Sino Luso International Medical Forum, also officiated the donations.
Commented Dr. Chan, "I can see that donating this equipment will save lives here in Davao. We were in particular impressed to meet with local professionals. We spent half a day at the Davao Medical School Foundation. We met their President Dr.Jonathan Alegre and Dean of the College of Medicine Petronilo A Basa and saw their simulation training facilities."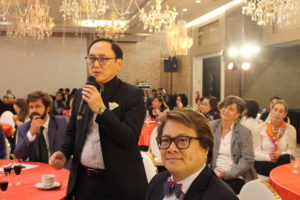 Dr. Chan added, "I certainly haven't seen anything like this in the United States or Australia. It's amazing and encouraging what I have seen here—the people are so innovative and so eager to learn. We'll definitely have more collaboration with them once our own medical school opens, with more MOUs and exchanges with our faculties. This is very encouraging to see."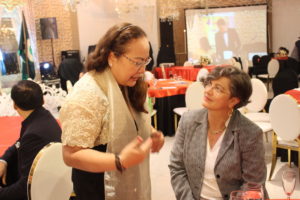 At the scientific symposiums, speakers include Dr. Benjamin M. Alaban, Secretary General of the Philippines Medical Association (PMA), Professor Chen Jiyan, Vice Chairman of the National Association of Cardiology Physicians from the People's Republic of China, and Dr. Paulyn Jean Rosell-Ubial, former Secretary of the Philippine Department of Health.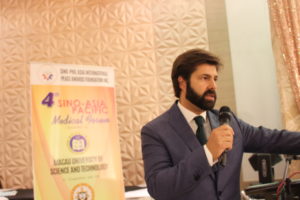 Professor Kathryn Hird, Vice Dean of Notre Dame University Australia, Dr. Ross Horley, medical simulation expert and adjunct lecturer at Notre Dame University Australia, Dr. Ute Hauck, Curtin University in Australia, and Dr. Ricardo Morais, Director of the Prof. Ernesto Morais Foundation also presented.
Other panelists include internist Dr. Sheila Maria Hernandez and Dr. Calimag, Professor at the University of Sto. Tomas, Philippines.
Dr. Maria Lourdes G. Monteverde, the Consul ah Mexico (Davao) and the Sino Asia Pacific Forum Convenor, Dr. Tomas Monteverde, and Dr. Jose Santiago, President of the Philippine Medical Association, oversaw the events and officiated several meetings.
The Macao leg of the forums commences today and runs to December 2 at the Faculty of Health Sciences at Macau University of Science and Technology and the Dr. Stanley Ho Medical Foundation at the Landmark hotel.
On December 1 there will be workshops such as Percutaneous Coronary Intervention procedures simulation training. These forums will train Macao and regional frontline healthcare providers with advanced skills training workshops and further lectures on innovation in health sciences as part of the 46th Sino-Luso International Medical Forum.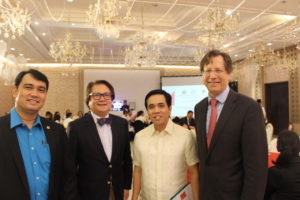 First launched in 2011, the Sino Luso International Medical Forum is the sister of the Sino Asia Pacific International Forum was launched in 2015 in Manila, Philippines–the latter of which has donated medical equipment in Cambodia and now to the people of Davao, Philippines.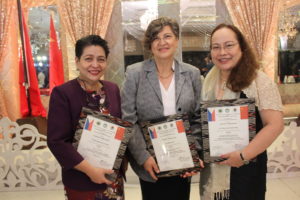 Added Dr. Manson Fok, "To offer some perspective: We have trained over 8,000 doctors and nurses and over 11,000 medical professionals from more than 30 countries have attended our events worldwide."