By Peace Post Staff
Images: Macau High Rollers
The Come Together concert and festival this past weekend in Zhuhai featured the Macau High Rollers rocking for charity.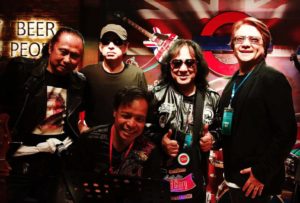 Held in Zhuhai, the day's events and festivities raised funds for charities LJL (Lanjing Ling) and ZAS (Zhuhai Autism Society).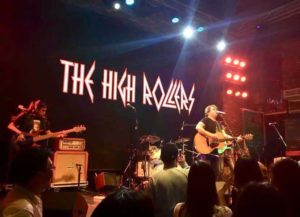 Commented Macau High Rollers lead singer Billy Da Kidd," The Come Together CTC Committee did an amazing job. This was the best Come Together so far the past 7 years. I personally commend Mark Clayton for his hard work."
"Others too, Paul, Kate, Andy, and so many others…Coral, Bella, Bianca, and Ina for help out logistics for the bands, you know who you are, great work!!!"
Billy added, "Macao Monsoon, also Celtics from Hong Kong, leader Mr John Bucks and the boys did a wonderful job. Dr Eggs features Best female Bassist Kylie Chow, she was with Tommy Chung's Blues band a few years ago, amazing work."
Intern China supplied a legion of youthful foreign volunteers, mostly from the United Kingdom, to help out, as they have done in previous years.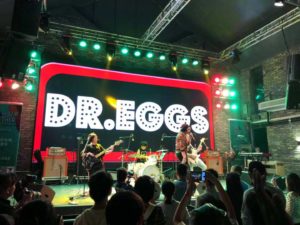 First founded to raise funds for the Chinese widow and son of the late Australian guitarist, singer and Zhuhai expat Chopper Woods, Come Together has expanded into a larger event embracing much of the Greater Bay Area from its humble Zhuhai origins.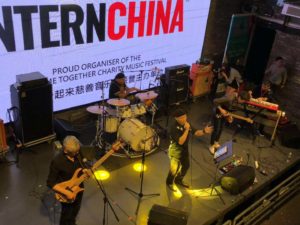 Organizers have raised hundreds of thousands of yuan for local Zhuhai charities in previous years, bringing in music acts across Asia and internationally.
Inspired by this year's show of youth and vitality, Billy Da Kidd, the original founding member of the first Come Together, added,"We're going to work really hard next year to make this even bigger."