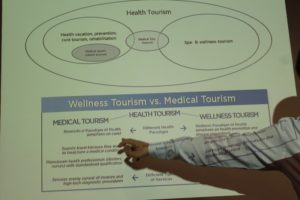 By Christopher Cottrell/ Images: Christopher Cottrell
The 39th Sino-Luso International Medical Forum titled "Sustaining Medical Tourism" hosted a strong contingency of medical experts from South Korea, the Chinese Mainland, Hong Kong, Macau, and Taipei this past weekend.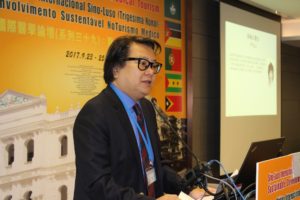 Anti-aging body contouring, and other elements of excellent sustainable medicine were brought to light. A high quality Lipolysis Workshop was held on Saturday at the Center of Excellence for Medical Professional Development, Faculty of Health Sciences at the Macau University of Science and Technology (MUST).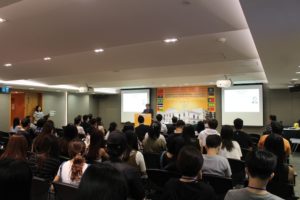 A public scientific symposium took place on Sunday at the Lecture Hall of Dr. Stanley Ho Medical Development Foundation at the Landmark.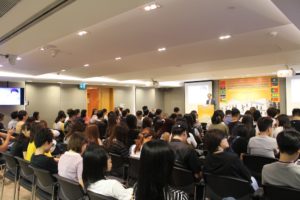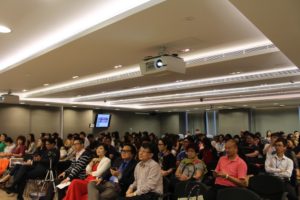 Dr. Pin Chi Chiu, Chairman of International Aesthetic Medical Center at the China Medical University Hospital in Taichung, Taiwan, outlined the challenges and opportunities the field of medical tourism is presenting.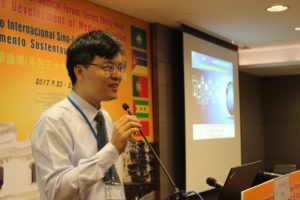 South Korea's Mr. Joshua Lim illuminated the crowd with a talk on latest fractional laser systems, and Dr. Sang Ju Lee got the audience talking with a paper on the future of skin and, "vaginal rejuvenation."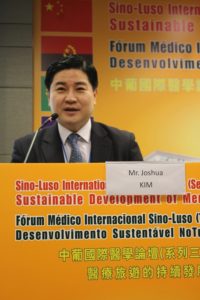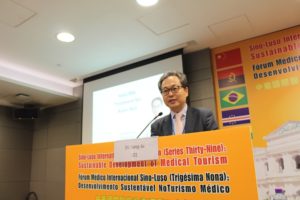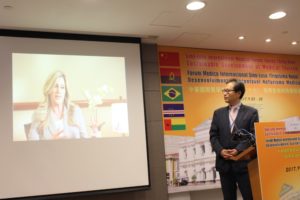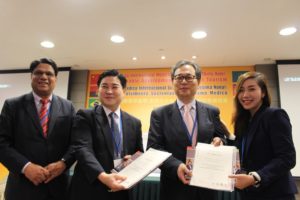 Dr. Pei Yu Mai, Dr. Guo Ling Wu, and Dr. Shu Zhang from Zhongshan gave strong talks about China's beauty care industry, anti-aging, and laser treatments.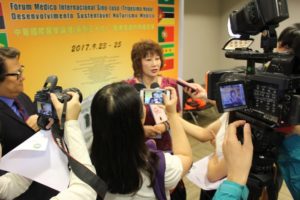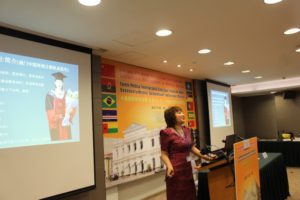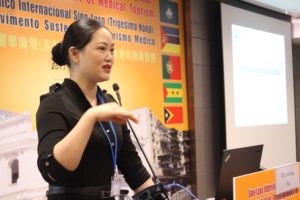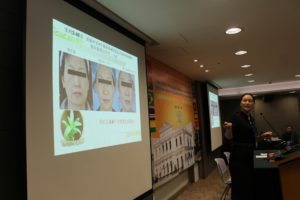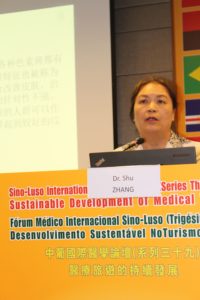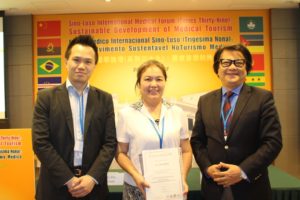 Dr. Angie Chan, a dermatologist at University Hospital in Macau, wrapped up Sunday with powerful presentation on medical approaches to medical contouring.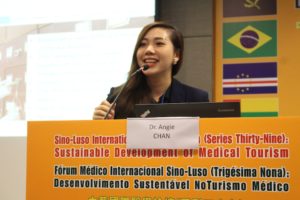 Speaking about a new therapy aimed at the health of maturing women — from romance reboots in the bedroom, the increased hygiene—called "vaginal rejuvenation" was noted with the medical product "DIVA."
Explained Dr. Sang Ju Lee, "DIVA is very popular in the U.S. In South Korea, Macau, China, it's a big market. In East Asia, it is question of hygiene and health for women. America it is for sex, but in Asia there is a cultural difference. In Korea and Asia, they don't like to talk about sexual problems."
Dr. Sang Ju Lee further remarked, "But DIVA is good for improving feminine hygiene, and sexual matters. Because of registration in South Korea, it is still fair game for this treatment's competition in Asia—like Macau."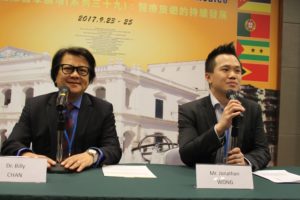 Relating to this topic, Dr. Billy Chan, Vice-President of the Sino Luso International Medical Forum, cautioned, "I think we need very good support from the government. Regulation is one thing. Certification is another thing. There are a lot of new technologies in the world we can bring over, but in all honesty, without government authorization, without certification, and without licensing, its going to be a very hard push for the industry."
Dr.Chan said, "In one way, we have a good foundation today laid down for all of the professionals. We've made an all inclusive and unifying platform professionals in medical, surgical, laser, and cosmetic dermatology to work under one roof. It's a good thing to see. We want to push it because we now have a department of dermatology in our government hospital. We also have one in our university hospital. This itself would be a better platform for the patient, the client, to come to our hospital set-up, which is safe. There's a lot of players in this industry who are unscrupulous and have dangerous practices. Because they can pack up their bag, close their shop and runaway. As you can see, University Hospital is well regulated with the proper government licensing structure. It's a huge draw for medical tourism in the future of Macau."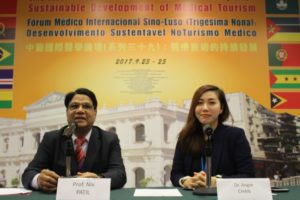 Professor Niv Patil, a consulting doctor at MUST's Faculty of Health Sciences, observed, "Today's presentations talked about experience in China, South Korea, Macau and Taiwan. Macau has the geographical advantage, that's number one. Macau has an opportunity to learn from the experience of what's happening in South Korea and Japan. There's a big market from mainland China and I believe Macau has the potential to develop that."
Prof. Patil added, "Macau has over 24 million visitors every year. People like to travel and do medical tourism. Look at South Africa—they offer you a safari and medical treatment. In Macau, you can come for a holiday and have your fat removed. So there's a lot of possibilities."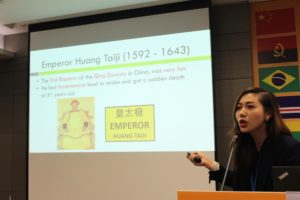 Dr. Angie Chan began with a note on diet in ancient China and the Qing Emperor Huang Taiji who died from obesity related hypertension.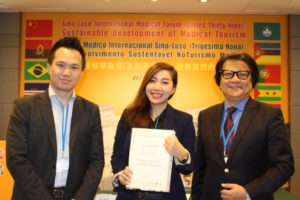 Why start with some Chinese history? Dr. Angie Chan said, "We are living in Macau and most of our local people are Chinese. We don't always want to copy the western diet or the western way of losing weight. We want to heal our own people. That's why I am trying to find clues as to how the Chinese people can have a better diet, and also a better life."
She continued, "We now are not only targeting weight loss, but losing weight and being happy with a beautiful, curvy body. That is what the doctors now are aiming for. I wanted to share this with my colleagues so we can help more Chinese people, and provide this technical advantage and support."
Prof. Patil observed, "Dietary habits are changing. I always say that westerners are eating Eastern types of food. And Easterners are eating western types of food. In the western world they are more conscious about how good the food is from Asia. Now, we are doing the other way around. And the obesity incidences are increasing in Asia, there's no question about it."
Dr. Angie Chan added, "In Chinese history, we encountered war, we encountered malnutrition, and in during changes of dynasties people oftentimes encountered famines. Now, our country has become stronger. The people have become busier and their lifestyles have changed. They're not doing much exercise and eating a lot of junk food. Those kind of habits have created a lot of super obesity. As you saw from the paper I presented, the Body Mass Index (BMI) of the total population is increasing."
She said, "Today's programs saw professors and healthcare providers coming from all parts of the world and sharing in Macau.
This is a really good start because this city is small and the people are looking forward to medical tourism, and they want to make it better with more talented people from all over the world to share with us and exchange ideas."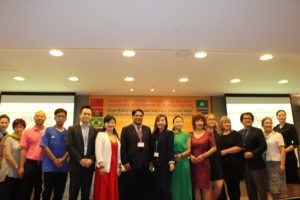 Aimed at improving medical training for Macau's healthcare providers and for bridging international medicine, the academic programs of the 39th Sino Luso International Medical Forum were chaired by the Faculty of Health Sciences, Macau University of Science and Technology (MUST) and organized by the Macau Healthcare Management and Promotion Association (MHMPA).