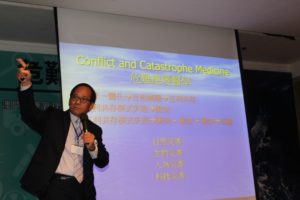 First responders, healthcare providers, policy makers and the public met last night
to re-boot in Macau—and move forward in the wake of Typhoon Hato.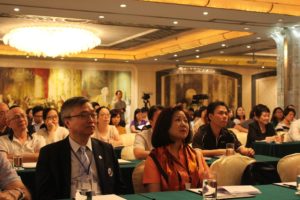 Melinda Chan Mei Yi, a
member of the Macau Legislative Assembly, spoke movingly about residents of Macau. In particular she thanked
those citizens who volunteered and risked their lives to help out their neighbours during the worst of Hato.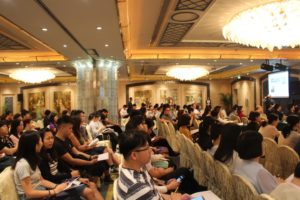 Hong Kong Association for Conflict and Catastrophe Medicine
President Jimmy Chan
Tak Shing, an emergency physician, and Yuk Yin "Y.Y." Chow, the group's vice president, outlined the latest trends and training in managing mass casualty disasters for the audience.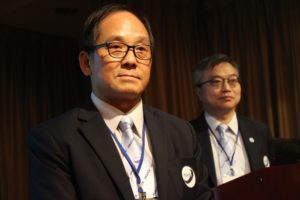 Dr. Chan Tak Shing said, "We're seeing more storms, yes, from climate change around the world. This training in this region is going to save
lives."
Indeed, their association has trained scores of emergency
response, police, and medical
agencies across Hong Kong.
Dr. Y.Y. Chow said, "We can take this important opportunity to improve our response regionally and coordinate to save even more lives."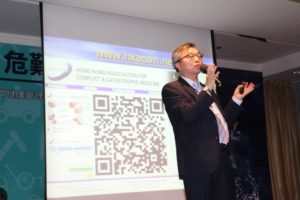 Apart from typhoons, the Greater Pearl Bay Area needs to prepare for manufacturing accidents
, such as the explosion in Tianjin, to possible reactor accidents, as well as threats of terrorism such as happened on September 11.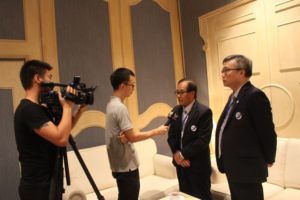 Vice
President of the Sino Luso International Medical
Forum Dr. Billy Chan, who co-chaired the academic symposium, said, "We brought out Dr. Susan Briggs to Macau in 2012 to train our frontline doctors and healthcare workers for mass casualty response."
Dr. Chan added, "She was noted prominently tonight by doctors Y.Y. Chow and Chan Tak Shing, so its an honor that we can come together in this region and plan for the worst."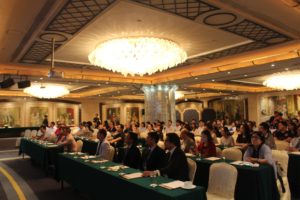 Dr. Briggs, who responded to September 11, Hurricane Katrina, and the Haiti earthquake as the head of the U.S. National Trauma and Rescue Team, will be coming back to the Greater Pearl Bay region in January
2018, and leading some workshops, commented Dr. Chow.
Given the recent tragedy of Hato in Macau and Zhuhai, there is a sense of greater urgency in Macau for an official medical school
or more, said many attendees.
At present, Macau has a few faculty of health sciences but no faculty of medicine despite overwhelming public demand for a place for Macau locals to train to become doctors
. In recent years, several Macau institutions of higher learning have advanced their faculty of health sciences with top equipment and staff to redress this gap, and are awaiting permission to have medical schools.
With Greater Pearl Bay integration towards the region's 2020 master-plan, further medical training
is expected to be coordinated regionally, noted Dr. Billy Chan.