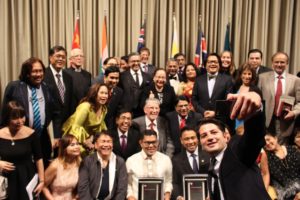 By Christopher Cottrell/ Images: Christopher Cottrell
The 3rd Sino-Asia Pacific Medical Forum has launched in Manila.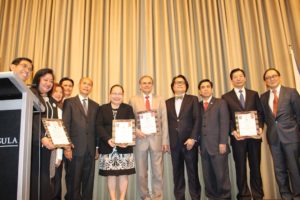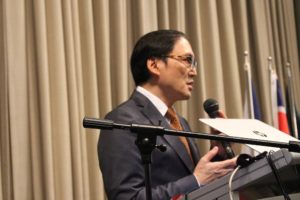 Focusing on innovation in healthcare, speakers ranged from Prof. Ronald Harden, OBE, a pioneer of the Objective Structured Clinical Examination (OSCE) and professor emeritus of Medical Education at University of Dundee and General Secretary for Association of Medical Education in Europe (AMEE), to Dr. Paulyn Jean Rosell-Ubial, outgoing Secretary of Health of the Philippines.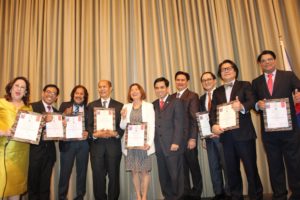 This stimulating 6-day scientific program hosts over 600 medical experts from 20 countries. These include the USA, United Kingdom, Australia, Austria, Germany, Greece, Portugal, Brazil, Costa Rica, Haiti, Jamaica, Cape Verde, Turkey, Egypt, India, Bangladesh, the Philippines, People's Republic of China, Taipei, Hong Kong and Macau SARs, and among others.
President of the Sino-Asia Pacific Medical Forum, Dr. Manson Fok said, "This global medical meeting is our third here in Manila, and we are honored to be in the company of so many wise and inspiring doctors—from Brazil to China to Australia."
Dr. Fok added, "With this forum, we share knowledge and wisdom that not only greatly benefits the medical communities here in the beautiful Philippines and Asia, but also builds greater medical harmony and cooperation through dialogues and sharing between world experts across our imperiled planet."
Experts also included Pat Lilley, the Operations Director for AMEE, who discussed communication and collaboration in medical, and Dr. Florentino Cardoso, President of the 400,000 strong Brazilian Medical Association, who discussed new innovations in healthcare.
Dr. Ashok Gupta gave a look into the ghastly world of acid revenge and how he responds to it with surgery and care.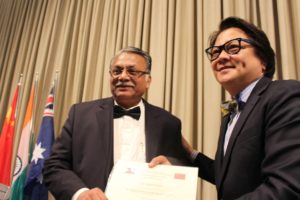 Dr. Wang Yaoxian, Dean of the first College of Clinical Medicine and Peking University of Chinese Medicine, outlined how Traditional Chinese Medicine is being used effectively today.
Dr. Leilani Mercado-De Asis of the Philippines Medical Assocaition (PMA) discussed the global diabetes epidemic.
Dr. Paulyn Jean Rosell Ubial, outgoing Secretary of Health of the Philippines, highlighted how she was sent to Cuba by President Duterte to implement their medical model in the Phillipines.
Commented Dr. Billy Chan, Vice President of the Sino-Asia Pacific Medical Forum, said, "Tonight, we remember the late Dr. Colonel Eveyln Gusi, past president of the Philippines Medical Association. She was an inspiration and co-founder of this forum and a great contributor to medicine and humanity."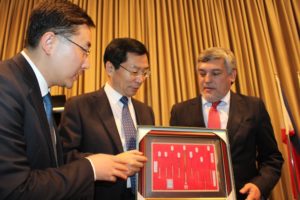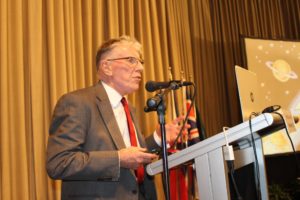 Dr. Harden said of the conference, "It shows the huge advances being made in many different fronts in science. In particular, as shown here, the international collaboration in developing these sciences, shows that everyone, wherever they are, has an interest in this, and whose outward aim is to improve healthcare. I think that's what were seeing and following in the exciting changes in healthcare over the next years, occasioned by new technology and by better care of patients. That's what we can't lose sight of."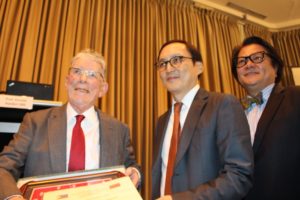 Dr. Harden added, "Better human care of patients and pay attention to their empathy with them, and some also very advancing new techniques, as well. Its that combination that we can look to the future with."
Dr. Paulyn Jean Rosell Ubial, outgoing Secretary of Health of the Philippines, said, "It's a very interesting conference, it shows that we really have to collaborate, because everyone should be concerned with the health of each and every one of us on this planet."
Dr. Rosell Ubial added, "We've tried to implement it. I know the new health secretary that the president has designated will be able to put that in place so that all Filipinos will have access to quality health services."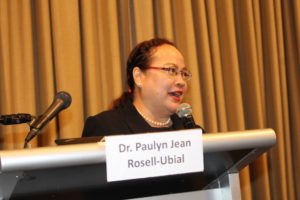 Pat Lilley said, "This evening was absolutely amazing. There's such passion here, and such commitment to healthcare and healthcare education. It was a wonderful event and I learned a lot."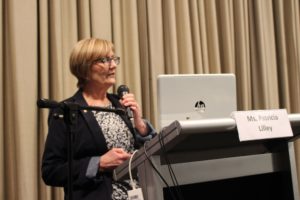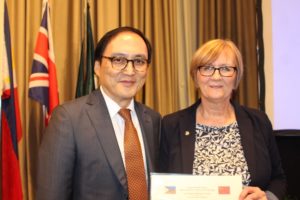 Dr. Cardoso said, "It's a very, very important night. It was a good forum as you would expect from health workers, professionals and the health system."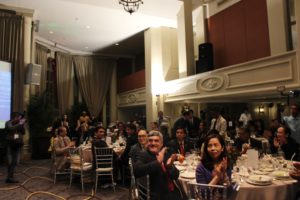 Dr. Ashok Gupta said, "This issue is too hard for women in India, and in the United Kingdom now, there's a feeling of power if they can damage the face of the lady. It is the worst crime. If you rape somebody it effects only one time. If you kill somebody, it is only one time. But if you throw acid it's a lifetime of misfortune."
Dr. Wang Yaoxian said, "This is a very special forum to exchange international ideas and I am honored to present Chinese medical culture. "
Dr. Leilani Mercado-De Asis said, "We must have an international warning about the diabetes epidemic because it effects everyone and will effect healthcare systems internationally—it already is."
One attendee, Dr. Ross Horley, lecturer at the University of Notre Dame in Australia, contextualized the first series of meetings, and commented, " The presentations were fantastic. One thing it does show is that in different cultures, there are different medical needs and issues, and how people are grappling with that. What's interesting is the amount of collaboration were seeing. For example, with Philippines and Cuba. But other issues like in India, with the acid burns, in other parts of the world we don't always have to deal with that on a large scale."
Dr. Horley, who has attended the prior two Sino Asia-Pacific Medical Forum, said, "Part of this is cultural learning and cross-cultural collaboration, and understanding how different medical jurisdictions deal with these type of issues, because they will become more internationally prominent, potentially. Whether we are looking at migration, or refugees, or whatever form these issues take, the world is becoming very flat with a lot of these issues and we all have to grapple with this. And its really important that we see to understand how other health jurisdictions are dealing with these problems."
Dr. Horley said, "With the next level of medical education is getting the actual health system to assign to funding medical education. With funding you can get to the next level that Ron and Pat talked about. Without that we're locked into really a slow migration or evolution of our current system and there really needs to be something really disruptive to change that paradigm."
Running in Manila from November 20th – 22nd, the 3rd Sino Asia-Pacific Medical Forum will continue its momentum two days later in Macau, China at the 40th Sino Luso International Medical Forum on November 24th – 26th, 2017.
Launched in Manila and Macau in November 2015 with the singing of a joint communiqué by former Portuguese general and president Ramalho Eanes, it was organized by the Sino-Asia Pacific Medical Forum Committee, and the Macau Healthcare Management and Promotion Association (MHMPA).
Following the Manila event, they will be hosting the 40th Sino Luso International Medical Forum, which will bring together world-class experts in Sports medicine from the USA, Portugal, Cape Verde, Taipei, PRC and Hong Kong.
Commented Dr. Chan, "The aim is to bring internationally renowned experts in the field of medicine to present their latest research based knowledge and to spread them to all medical doctors, surgeons, paramedics and associated science experts."