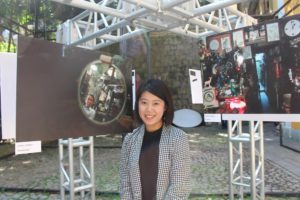 By Christopher Cottrell/ Images: Christopher Cottrell
"This one I took of an antique shop because I think traditional furniture is now fading away in Macau. I also personally like vintage things," says Macau photographer Zara Chou Cheng I.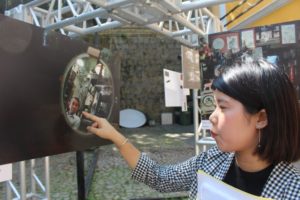 An award winner for the student led The Perspective photo and video exhibition organized by the Communication & Media department of Saint Joseph University in Macau, Zara continues, "This furniture is a century old. The man in the shop image got it from his father, and he from his father. The man in the image, Mr. Zhang, then transferred it to his son, so it's a generational legacy."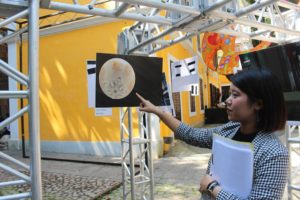 Zara's work hangs along other exceptional student photos and video documentaries at The Perspective exhibition in a gorgeous gold painted Portuguese courtyard with galleries, the Albergue SCM.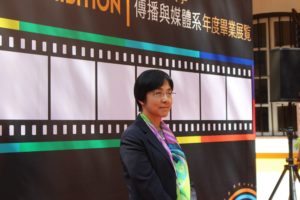 At the May 29 opening ceremony Maria Helena de Senna Fernandes, Director of the Macao Government Tourism Office said, "The youth are our future, so the more dynamic they are, it means that our future is more dynamic."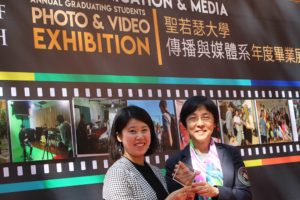 Director de Senna Fernandes continued, "We will have to encourage more of these kinds of events as they inspire creativity and so they can explore different avenues."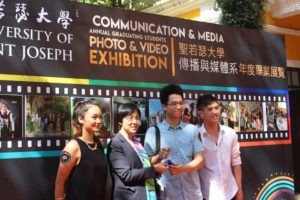 She added, "These are very good new ways to show their youthful energies."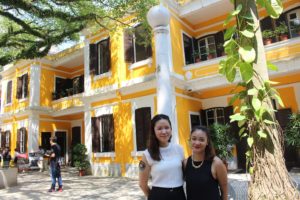 Also commenting at the opening ceremony was Head of the Communication & Media Department at Saint Joseph Professor José Manuel da Silva Simões.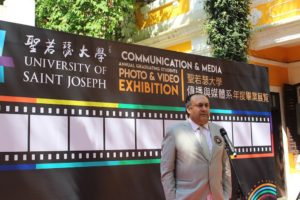 Professor Simões said, "First of all, I would like to congratulate our students. Communication and media students are doing a great job, and we are preparing them to achieve great goals and great careers."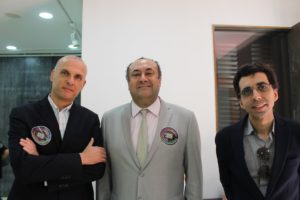 Professor Simões continued, "Here, we are showing you two sides of the things we are doing with them. Photojournalism and documentaries. But we are doing much more with our program. We're preparing our students for marketing, for graphic process, design, public relations, journalism, multi-media, advertising, and promotion. This is a big spectrum that we are working with our communication and media students.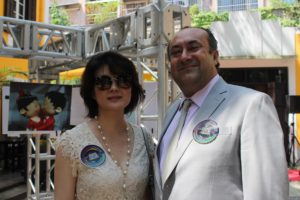 To them, Professor Simões added, "Thanks a lot, I love you."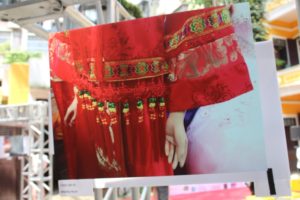 Also contextualizing this exhibition was Dean of the Faculty of Creative Industries at Saint Joseph, Professor Alvaro Barbosa.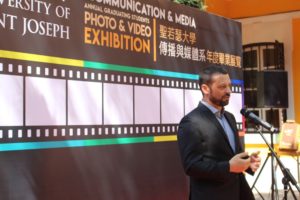 Professor Barbosa said, "This is part of the process they go through for them to learn. It's about getting them exposed to opinions and critique, and share their experiences with the community. It's very important from the pedagogical aspect as well."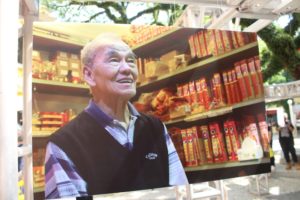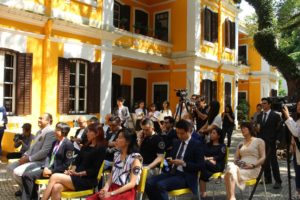 Professor Barbosa added, " Photojournalism and journalistic documentaries are part of the philosophy of the university to promote responsibility.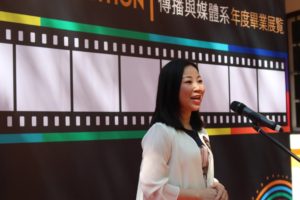 Organized by the Communication & Media Department at Macau's University of Saint Joseph, the program opened on May 29 and runs through July 6, 2017. Exhibition hours are from 12pm to 8pm Tuesday to Sunday, and 3pm to 8pm on Mondays.